The new Compliance Safety Accountability initiative actually can mean good news for service providers.
It is a rare occurrence when the federal government does something that has the potential to impact the aftermarket in a positive way. But that is one way to look at the Federal Motor Carrier Safety Administration's Compliance Safety Accountability (CSA) initiative.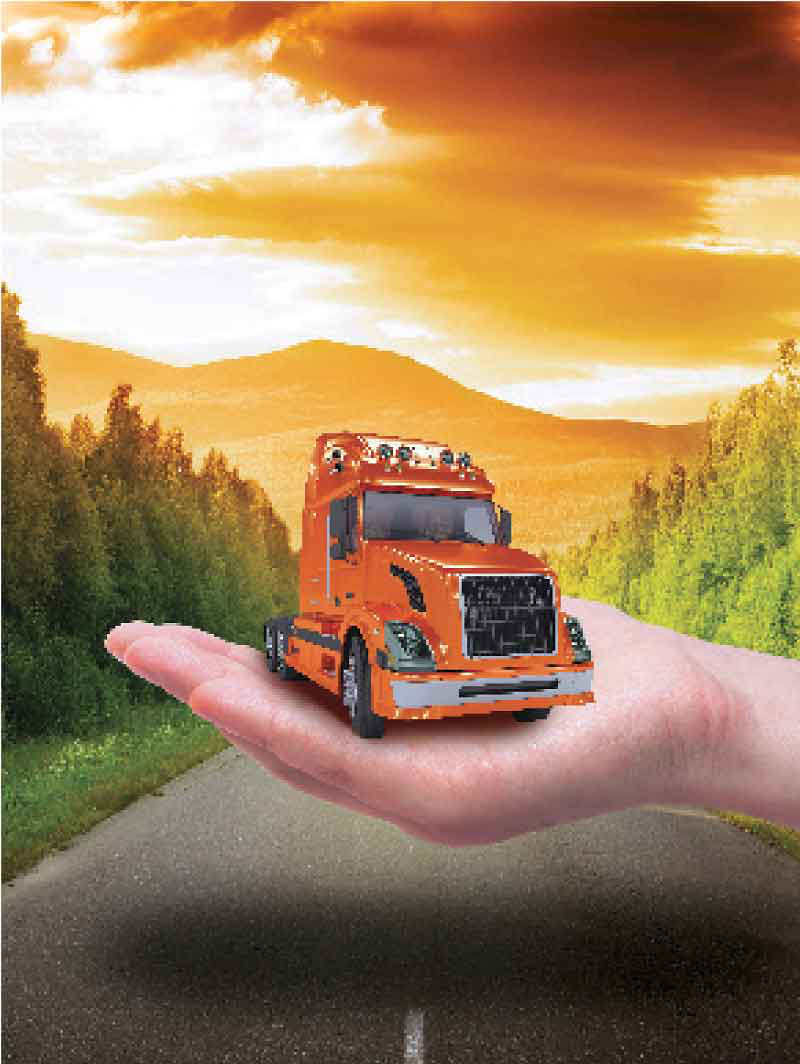 The goal of CSA is to achieve a greater reduction in large truck and bus crashes, injuries and fatalities while maximizing the resources of FMCSA and its state partners.
So why should you care? According to Brad Mayo, senior loss consultant, The Lockton Companies, the new regulations can be confusing and many fleets and owner-operators are not familiar with the impact the regulations will have on their businesses.
"Motor carriers will find maintenance partners who understand these regulations and have systems in place to ensure their vehicles do not operate with vehicle maintenance violations and are maintained in the absolute best condition."
This can present an opportunity for you to position yourself as the CSA expert and help your customers avoid running afoul of FMCSA inspectors.
Understanding the new program
One of the biggest changes that CSA brings is the new Safety Measurement System, which replaced SafeStat, a system FMCSA previously had used to target motor carriers for safety audits.
Several differences between the SMS and SafeStart show why CSA represents an opportunity for parts and service providers.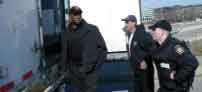 First, under SafeStat, only violations that led to out-of-service situations counted. Truck owners might have other reasons to take care of less severe vehicle problems, but they weren't important for compliance purposes. The SMS tracks a far larger number of violations, and each is assigned a severity weighting of 1 to 10, with 10 being the most severe. The severity rating supposedly is based on the likelihood of a violation contributing to a crash, according to FMCSA.
Also, the SMS is more precise in describing problem areas for enforcement. While SafeStat lumped together everything related to the vehicle — vehicle defects as well as load securement — the SMS breaks out vehicle maintenance as one of seven Behavior Analysis and Safety Improvement Categories or BASICs. The other BASICS are unsafe driving, fatigued driving, driver fitness, drugs and alcohol, proper load/cargo securement and crash indicator.
The SMS judges carriers on a percentile basis: Whether a carrier is deficient in one of the BASICs depends on the performance of other carriers in the fleet's safety event group.
SMS uses scores between 50 and 80 as deficient depending on category and carrier type. For example, in the vehicle maintenance BASIC the intervention threshold is 80 percent for those in the general category, 75 percent for hazardous material haulers and 65 percent for passenger carriers. Once a carrier exceeds these thresholds, an alert will be issued.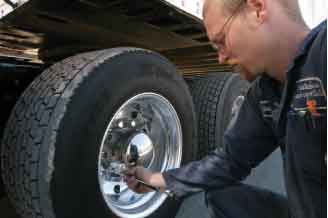 A critical event — an accident or inspection — triggers the collection of data about a vehicle. According to Mayo, an intervention is triggered by one or more deficient BASICs, a high crash indicator, a complaint or fatal crash. The type of intervention is influenced by safety performance, hazardous material or passenger carrier status, intervention history and investigator discretion, he says.
The intervention can take several forms. The initial step is a warning letter followed by targeted roadside inspections. CSA provides roadside inspectors with data that identifies a carrier's specific safety problem, by BASIC. This allows inspectors at both permanent and temporary roadside inspection locations to check a vehicle for a specific problem.
Next is an off-site intervention, a focused on-site intervention or a comprehensive on-site intervention. For an off-site investigation, a carrier is required to submit documents to FMCSA or its state partners. Types of documents requested may include third party documents such as maintenance files and repair receipts. Mayo recommends service providers complete the annual federal inspection form every time they touch a vehicle. This kind of documentation can help a fleet demonstrate its commitment to safety.
A focused on-site investigation may zero in on one area, for example, a review of maintenance records. A comprehensive investigation will address all aspects of a carrier's operation.
According to John White, owner, Fleet Pro, enforcement officials feel this is a program that will allow them to be more proactive in their inspections. "Trucking companies that thought they had an adequate maintenance system may find they do not," White says.
Mayo says that it is estimated that more than half of all motor carriers will receive warning letters. "That's estimated at more than 400,000 motor carriers to receive a warning letter from FMCSA about the compliance of their operation." In addition, it is estimated that more than 20 percent of all motor carriers will have some type of "active" interventions in process at all times. "That's more than 160,000 motor carriers scheduled for a visit by the FMCSA," according to Mayo.
Gordon Botts, owner, Botts Welding & Truck Service, explains that enforcement officials are going to be better trained and he expects to see a lot more of them. In fact, FMCSA expects to interact with 40 percent more carriers this year.
Aftermarket opportunities
While much of this may not seem to have a bearing on your business, in fact CSA presents several opportunities for you.
For one thing, there are 219 potential violations under the vehicle maintenance category, 40 of which are rated at six points or higher.
As you might expect, a great number of the violations under the maintenance category concern themselves with lighting, tires and braking systems. Mayo says, "For most carriers brakes out of adjustment, other braking issues along with lighting and conspicuity and tires and wheels account for 75 percent of all maintenance violations."
Many of those violations carry a high point value. For example something like an inoperative headlamp, tail lamp or turn signal results in a 6-point violation, while inadequate tire tread depth and exposed tire-ply or belt material are 8-point violations.
And, according to Mayo, 70 to 80 percent of all points accrued will be tied to non-out-of-service violations.
Historically, during their pre-trip inspections, many drivers focus only on checking those things that will lead to an out-of-service citation. Mayo believes that drivers are not prepared to do the type of inspections needed to avoid points under CSA.
Drivers are responsible for ensuring the safety of the vehicles they drive, and by signing the pre-trip inspection form they indicate that they believe the vehicle is safe. In fact, according to Mayo, under CSA 85 percent of maintenance violations are the driver's responsibility.
Mayo believes CSA presents a huge opportunity for service providers especially given that 97 percent of motor carriers have fewer than 20 power units and may not have the manpower to spend becoming familiar with the new regulations and doing the inspections necessary to keep vehicles in compliance
White says, "Aftermarket parts and service providers need to be proactive in getting the message out to their customers. It is important for their customers to not accumulate points for mechanical defects."
Gearing up to capitalize
But Botts is concerned that not only are many fleets not aware of CSA, but also that aftermarket service providers are not up to speed either. "I have heard people say 'I don't know about it. I don't want to know about it and I want it to just go away.' That is not going to happen."
So what can you do? One way to help your customers is to become the CSA expert. Learn all you can about the program, understand its nuances and then offer to be a CSA resource for your customers.
Botts recommends that service providers go through a CSA training program so they understand exactly what enforcement officials will be looking for. "You want to make sure that what you are looking for in your inspections are the exact same things the enforcement officers are looking for in their inspections."
He adds that training your technicians and counterpeople is very important so that "if a customer has a question about CSA, you can answer it intelligently."
Section 393 (the section that delineates maintenance violations) provides specific information on what is acceptable. For example, according to White, it will give you information on the limits to which a brake drum or rotor can be worn before it needs to be replaced.
"Knowing the 393 section will help the shop define specific items that need to be done on a preventive maintenance inspection or safety check," he explains.
You might also set up classes for your fleet customers' drivers to teach them the proper way to do a pre-trip inspection.
You also can establish maintenance programs under which you perform a safety inspection on your customers' vehicles paying specific attention to the types of things that are considered violations under the CSA program.
Botts believes offering this type of service will give fleets some peace of mind. "If those of us in the aftermarket train our technicians to do these inspections and do them properly, we can assure our fleet customers that when we sign off on their vehicle that it is safe to go down the highway and at this point in time, this vehicle will pass a DOT inspection."
Doing this of course gives you the opportunity to repair any problem areas that cropped up during the inspection. "If we do an inspection, we can call the owner and say, 'during our inspection we found that your suspension needs to be rebushed or you have a leaky wheel seal, or even worse your ABS system is not working properly.' We then have the first opportunity to do the repair," Botts says. "This is a fantastic opportunity for the aftermarket."
Much of the data collected under CSA is available to the public. The database can be searched which will allow service providers to find carriers in your area who have accrued a high number of points for maintenance violations. You can use that information to call on those trucking companies to offer inspection services to help identify areas of the vehicle that may be out of compliance with CSA standards. (See "Prospecting CSA for Business" on this page.)
Obviously if potential out-of-compliance areas are found, you have the opportunity to sell the repair to the fleet.
If you choose to pursue this type of work, make sure that you document the work you do. "Documentation is critical," Mayo says. "When it comes to maintenance, fleets have to prove they did it."
Make sure to promote the fact that you have people who are trained and can help fleets understand CSA and that you have an inspection process that is designed to find non-compliant areas before an inspector does.
"As in any new program, it will take time for your customers to get up to speed with the new enforcement procedures in CSA," White says. But by investing a little time and effort, you can become the expert and help your customers adjust to the new regulation. n
A Training Opportunity
The American Council of Frame & Alignment Specialists (ACOFAS), will be conducting courses in CSA inspection procedures.
This clinic will be hosted by Mike Ross and held at Ross Body & Frame Works in Allentown, Pa., April 19 and 20, 2011. The classes will include both classroom and hands-on instruction.
John Cheruka of Commercial Vehicle Safety & Accident, will discuss how CSA will affect independent service providers. He will cover the opportunities to partner with customers and also the liabilities that can apply.
Cheruka will discuss vehicle inspection procedures that are used for roadside, weight station and inspection station inspections. Also being covered is all the forms that have to be filed when performing inspections. The hands-on session will use many vehicles (trucks, trailers, coaches, and school buses) to demonstrate what is expected of the inspector.
Members of the Pennsylvania State Patrol will be on hand to test the technicians to make sure they understand the inspection procedures and the importance of proper inspection. They will let each technician inspect a vehicle and than show them if they found all violations.
For information regarding this training program please contact info@acofas.com, gbotts@acofas.com or call 815-482-4255. n
CSA: How it Works
Inspection Crashes
Data Collection
SAFETY MEASUREMENT SYSTEM
On-Road Safety Performance (BASICs)
• Unsafe driving
• Fatigued driving
• Driver fitness
• Controlled substances/alcohol
• Vehicle maintenance
• Cargo-related
• Crash indicator
VIOLATION WEIGHTING
For a look at the points assigned to violations, visit csa2010.fmcsa.dot.gov/about/basics.aspx, click "Safety Measurement System" in first paragraph and see Appendix A.
SAFETY EVALUATION
Safety Fitness Determination
• Unfit
• Marginal
• Continue to operate
INTERVENTION
Early contact
• Carrier access to safety data and measurement
• Warning letter
• Targeted roadside inspection
Investigation
• Offsite investigation
• Onsite investigation – Focused
• Onsite investigation – Comprehensive
Follow-on
• Cooperative safety plan
• Notice of violation
• Notice of claim
• Operations out-of-service order

CSA 2010 uses crash data and inspection reports collected at roadside from each carrier's last two years. The data will be collected and computed monthly. Violation data from each driver's last three years will likewise be computed monthly in FMCSA's internal driver safety measurement system, which will function like the carrier measurement system described in this chart, minus the interventions. The driver portion will only be used to assist in carrier investigations.
Violations are grouped in seven Behavior Analysis and Safety Improvement Categories (BASICs). Carriers are measured relative to other carriers with similar safety event groupings. More recent violations and crash-risk-associated violations are weighted more heavily in the SMS.

Unsafe driving:* Speeding, reckless driving, improper lane changes and other unsafe behavior.

Fatigued driving:* Hours-of-service violations are included here.

Driver fitness: Infractions related to CDL credentials, including medical certifications.

Controlled substances: Drug and alcohol credentials and violations.

Vehicle maintenance: Problems due to improper or inadequate maintenance.

Cargo maintenance: Improper securement and other violations relating to loads.

Crash indicator:* Crash likelihood, based on history of crash severity and frequency.
SFD: Proposed rulemaking would enable FMCSA to use the CSA's Safety Measurement System to assign a Safety Fitness Determination rating to a carrier. Details will be described in a future SFD rulemaking in 2011.

Unfit: Carriers whose stats are low enough in one of the standalone
BASICs or two or more other BASICs will have to make immediate corrections or cease operations.
Marginal: Carriers with unacceptable safety levels will receive some level of intervening action from FMCSA.
Continue to operate: Carriers with acceptable safety levels are left alone.
Carrier access: Because carriers can check their own status, they can make corrections early to minimize agency involvement. (https://www.datags.fmcsa.dot.gov/login.asp)
Warning letter: These will give carriers notice of a borderline score in one of the BASICs, indicating a potential problem in need of action.
Targeted roadside inspection: Trucks operated by carriers with bad safety records will be more likely to be inspected.
Offsite investigation: This new tool allows investigators to use gathered data to cooperate with carriers to focus on specific problems.
Onsite investigation – Focused:
A "surgical" look at a problem in a BASIC when it merits more attention.

Onsite investigation – Comprehensive: This most closely resembles the current on-site audit procedures, but with an updated, broader menu of follow-on options.

Cooperative Safety Plan: Commitment by a carrier to address deficiencies without penalty.
Notice of Violation: Formal agreement that requires a carrier to provide proof that it's fixed the problem by a deadline.
Notice of Claim: A fine is levied if deficiencies aren't fixed within time frame.
Out-of-Service Order: Carrier may be required to surrender authority and/or cease operations until problems are fixed.
Prospecting CSA for Business
Given that literally hundreds of thousands of motor carriers — from one-truck owner-operators and private fleets to giants like UPS and Schneider National — are covered by CSA, you could spend all your time looking for fleets to target on the basis of poor vehicle maintenance scores.
Finding fleets that could use your help doesn't have to mean random cold-calling, however. You can find important information at FMCSA's Analysis & Information Website (http://www.ai.fmcsa.dot.gov/sms/Data/Search.aspx). There you will find the ability to look up your customers one at a time by carrier name or by their USDOT or MC number.
While looking up carriers one at a time could be a very cumbersome process for a parts or service provider that has hundreds or thousands of existing customers, the Advanced Search tab offers a great tool for targeting those truck operators that might be struggling with CSA. For example, you can search by state all of the motor carriers that have alerts or high scores in the vehicle maintenance BASIC. An advanced search returns a maximum of 100 carriers, but you can search for carriers with the highest scores, giving you the richest targets.
Even better, if you or someone who works for you is a data geek, you can download the entire SMS database at https://www.ai.fmcsa.dot.gov/sms/Data/Downloads.aspx. By linking that file with one on the same web page, you would be able to sort carriers not only by scores or alerts in the vehicle maintenance BASIC but also by useful parameters like city, state or zip code.
It probably goes without saying, but use this knowledge carefully when contacting customers and prospects. They might not be pleased to learn that you are using their own safety and compliance records to target them.