Independent repair garages and OEM dealer networks are on the opposite sides of the struggle for repair information
In the battle for technical information, the lines have been drawn. Repair garages and OEM dealers are on opposite sides of this hot-button topic.
The right to repair debate has existed in the aftermarket for ages. For as long as customers have needed repairs, service providers have needed technical information to make those repairs. That information always has been available to dealers, but hasn't necessarily been available to other service providers.
The two sides
Heavy-duty truck manufacturers provide repair, technical and proprietary information to their dealer networks, giving these dealers the content necessary to repair a disabled truck brought to dealership shops. This information isn't free — joining an OEM network takes a significant financial commitment — but it does provide the dealer with unlimited resources when a truck is brought in for a repair.
Whether the problem is a wheel bearing replacement or an engine overhaul, the information the dealership's technicians need to complete the repair order is available to them when they start the job.
At independent service facilities, that information isn't as easy to access.
Unaffiliated repair garages have the opportunity to provide service to any brand of truck that enters their shops, but without any relationships or contracts with OEMs, these independent garages cannot access nearly as much technical information as a dealership's shop.
As a result, independents are regularly faced with the challenge of working with limited (or no) technical information, finding the information elsewhere or relying on a rival dealer to help complete a repair order.
From their perspective, the situation is far from ideal. The use of computer technology in engines and throughout heavy-duty trucks has skyrocketed in the last 10 years. Vehicles that used to have one on-board computer now are linked by dozens, and accessing specific technical information and diagnostic codes is vital.
If a technician requires a code to complete a repair order and a manufacturer won't release it, independent service providers say that's more than just a minor roadblock. It's a mountain — and it's one they currently can't overcome.
"We're at a point where we can't make simple repairs anymore," says Dave Scheer, president and CEO of Inland Truck Parts. "OEs aren't allowing us the information we need, and they are limiting our ability to provide service to our customers."
Manufacturers view the situation much differently.
Most manufacturers claim a large percentage of their technical information can be found through company websites or other places for free; and they are vocal in proclaiming all of their technical information is provided to their dealer networks.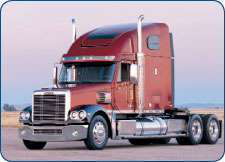 But since independent service providers have no financial obligations to OEMs, many manufacturers believe their proprietary information should only be provided to those service providers who are willing to commit, financially, to their organization.
To OEMs, that information exclusivity also delivers them assurance that their proprietary information will not fall into the wrong hands and be counterfeited or duplicated.
Manufacturers are aware that if they unveil all of their technical information to everyone there is a greater chance their proprietary and trade secrets could be uncovered and exploited.
The idea behind right to repair
Needless to say, there is a disconnect between the two sides. The right to repair movement is a possible solution to bring the sides together, and it's one the independents support wholeheartedly.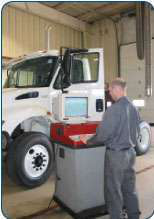 Independent service providers say they believe customers should have the right to choose where their vehicles are repaired, and believe it is unfair for manufacturers to funnel business back to their dealers by withholding simple repair information from unaffiliated service providers.
These independent providers also don't want to join dealer networks to gain this information, though they are willing to pay for it. Recently, support for a "pay for information" plan has begun to grow in Washington, D.C.
Multiple bills have been proposed in the U.S. Congress that would require automotive manufacturers to provide diagnostic codes and technical information to independent repair facilities.
These bills, which have been introduced in the House of Representatives and the Senate, would require OEMs to make information available at a reasonable cost and would give independent service providers the option of when and what information they purchase.
Supported by the Automotive Aftermarket Industry Association (AAIA), these car and light-vehicle proposals were immediately backed by the independent heavy-duty aftermarket.
The bills should be discussed at great lengths at the first ever heavy-duty aftermarket legislative summit, scheduled to be held during the CVSN 2011 Aftermarket Distribution Summit in Washington D.C.
The event, set for Sept. 21, will allow members of the aftermarket the chance to meet and personally interact with their congressmen in an attempt to aid their businesses, provide valuable information to their representatives on the state of trucking and improve the aftermarket industry as a whole.
"Getting everyone together in Washington, D.C. will be a huge step," says Marc Karon, president of Total Truck Parts. Karon believes the more the two sides address this issue and its possible solutions, the quicker something will get done about the problem.
He personally doesn't expect any final decisions to come out of one day in Washington, but says federal involvement could help spur serious conversation and negotiations.
Service provider's need a solution
For independent service providers, a resolution to the accessing technical information battle cannot come fast enough. The current restrictions and lack of access have become a burden.
"It's really slowing us down," Karon says. "There was a time where (the lack of access) really only affected you if you were doing engines. Now it's starting to be a problem in other areas of the truck, and since we started doing engines a few years ago we're dealing with it all the time."
Scheer says OEMs have made strides in recent years to provide more content about actual repair procedures and parts, but they still are withholding simple but extremely important information like part and diagnostic codes needed to complete repair orders in a timely manner.
"We can get a lot of what we need, but we can't get the one critical piece we need to finish the repair," he says.
"When you run a repair shop efficiency is so important. You have to be able to get things done fast to be a competitor and be productive. For us to have to stop a repair order and wait for something really can hurt."
Scheer guesses Inland is slowed by a lack of access on roughly 30 to 40 percent of its repair orders, and with 26 locations throughout the Midwest, that means dozens and dozens of times per day.
Even worse for Scheer, he says, is what his Inland Truck locations have to do when they hit an access roadblock. He says when there is no other solution Inland has to take its customer's truck to a dealership.
"With a lot of these new diagnostic systems, a code tells you the problem and you go to a book and it tells you what to do (for that code). They won't tell us what the codes mean," Scheer says.
"If we find out it's a G-69 code, for example, they won't tell us what that means. They've blocked that access. We have to go to the dealer to find that out."
At Total Truck Parts, Karon says his technicians can fix most trucks without access to the diagnostic codes; they just can't reset them when the repairs are completed.
"If we need to replace the rear lights on a truck we can figure out what light we need to use without a part number code, but when we install the new light we cannot reset the switch that says the lights have been replaced," he says.
"We have to have the code to reset the vehicle computer's central controller and we don't have that. You can't get that unless you go to a dealer."
Directing repair business back to dealerships is what OEMs want. Sitting on the other side of the right to repair argument, truck manufacturers are trying to provide adequate content to service providers while still keeping their dealer networks successful, competitive and prosperous.
And just because independent service providers are pushing for more information doesn't mean they have been shut out by OEMs. Far from it.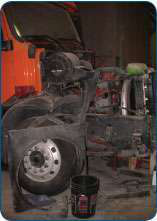 Mike Kalkoske, quality services manager at Kenworth, says his company is providing more free technical information now than it ever has before.
"Kenworth provides operator manuals, service manuals and technical information bulletins. They are produced and updated as required," he says, adding that Kenworth also links all component suppliers' technical information websites to its information home page.
"In that sense, it's getting a lot better," says Scheer. "They are giving us more than they used to."
But to independent service providers, websites filled with installation diagrams and component parts information still don't reset a diagnostic sensor. Dealer exclusive OEM codes are required for that, and that's what the independent aftermarket says it needs the most.
In order to get them, there will need to be a compromise.
The outlook for the future
When it comes to solving this problem, the CVSN legislative summit is a step in the right direction. It will give service providers the opportunity to discuss their plight as a single entity, and will provide them a platform to speak with legislators capable of making changes.
But one day on Capitol Hill can't solve years of problems.
Scheer says the best bet for solving the problem actually may come from fleets and truck owners themselves.
"I think for a long time, a lot of truck owners and independent service providers were unaware of the issue," he says, referring to the past when most inaccessible information was limited to engines, and therefore only affected a fraction of repair facilities.
"We're at a point now where other independents, and fleets in their shops, are running into these problems and they're voicing their opinions much more vigorously," Scheer says.
With this issue, he says customers pushing for changes are the independent service provider's best friend.
"The customer won't stand for this," he says. "They need their trucks fixed and back on the road. They can't afford all of this downtime."
Karon agrees. "Fleets that have their own shops are having the same problems that I have. The OEs are going to have to deal with that."
He believes when manufacturers feel enough pressure to necessitate a change, the next step will be a logical one: OEMs will sell their diagnostic codes and currently inaccessible technical information to independent service providers on a case-by-case basis.
It probably won't be cheap, Karon says, but that is to be expected. Any information the OEMs give out could hurt their dealers' businesses, so high prices may come with the access.
"I think it's going to be expensive. I think that's fair," he says. "I don't know if the truck owner will think that's fair, though I think they will be OK with it as long as their truck gets fixed."
And in reality, getting a truck back on the road is the most important thing for both sides. Neither the OEMs nor the independent service providers have a business without customers.
That's why Scheer thinks the right to repair issue is so important. It benefits customers, and in that way, it benefits the industry.
"The marketplace is demanding it," he says. "It needs to happen for all of our customers."
Where Do Component Manufacturers Stand?
In the battle between independent service providers and truck OEMs, it's possible to overlook the importance component manufacturers have on a heavy-duty truck.
When it comes to component and aftermarket parts suppliers, they usually make sure their technical information is available to anyone who needs it; and as a result they aren't involved in the right to repair debate.
"We create technical information for everything we have," says Marshall Boheler, Webb Wheel Products vice president of OES sales and marketing. "We provide PDFs, hard copies, service manuals, instructional videos, all sorts of things. We make sure if a customer needs information about our products, they can access it."
Dale Overton, Accuride corporate manager of product integrity, says his company also saturates its customers with technical information.
Overton says Accuride's website has information on every part it produces, and all of the information can be accessed free of charge. He says the company also features a technical information hotline, so when a customer or service provider has a question it can be answered quickly.
Component suppliers' information also can be found through third-party information providers. Dave Costantino, director of Mitchell 1's commercial vehicle group, says his company updates its vast technical information network on a weekly basis.
Mitchell 1's online platform features diagrams, parts assembly and troubleshooting information for hundreds of OEM and component suppliers. The company also features an online thesaurus and help line that Costantino says supplements its informational platform.
Pollak Aftermarket, an electrical connector, switch and sensor provider, says its technical information is necessary for all customers and provided in multiple forms.
"It's always in our best interest to have informed customers," says Rick Golden, Pollak's strategic marketing manager. "With the products we provide, the consumer needs to know our (technical) information so they are safe."
Overton says safety is an excellent reason to provide information. He says it benefits the customers, service providers and manufacturers — whether they are an OEM or component supplier.
"You want your information to advise a customer or service provider about everything so they understand," he says.