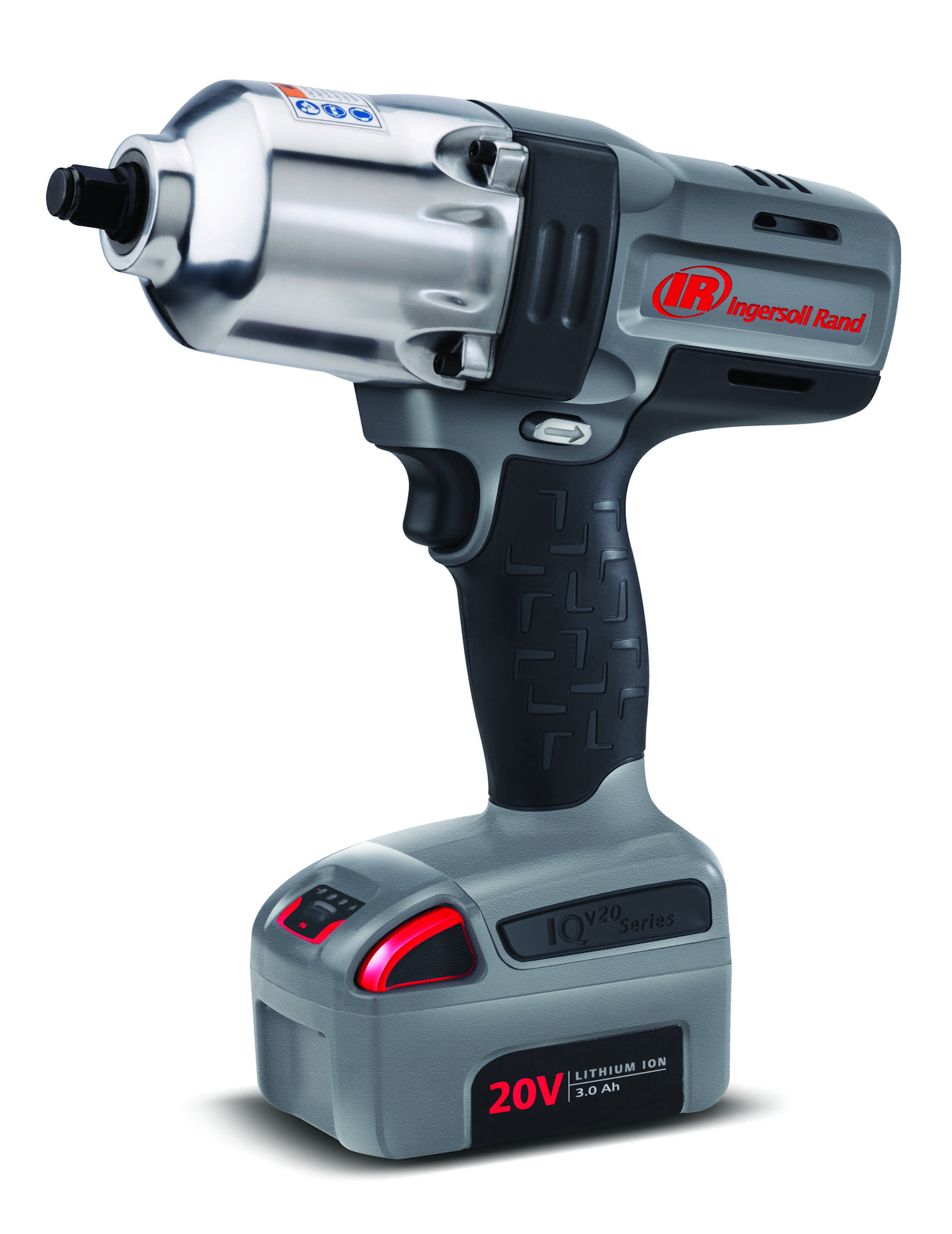 Ingersoll Rand is offering a battery rebate on its new W7150 ½ in. 20 volt High-Torque Impactool through its vehicle service tools and equipment business.
For a limited time, Ingersoll Rand will include a free, additional 20 volt lithium-ion battery with qualifying purchases to help technicians perform extended service work.
The Impactool weighs 6.8 lbs. and is 9.4 in. from tip to tail. Ingersoll Rand says it offers 780 ft.-lbs. reverse torque and 1,100 ft.-lbs. of nut-busting torque. The W7150 also features a re-engineered motor, a steel-lined aluminum hammer case and a chemical-resistant, metal-reinforced housing for durability, the company says.
"The W7150 pairs the power of the Ingersoll Rand 2135TiMAX air impact gun with the convenience of a cordless tool," says Nathan Schmid, marketing manager for vehicle services with Ingersoll Rand. "We're excited to offer a free battery rebate in order to make it as affordable as possible for technicians to invest in this new cordless line."
The rebate offer is said to be valid on Ingersoll Rand W7150 tool kits, including the W7150-K1, W7150-K2, W7250-K1 and W7250-K2. The W7150 kits include the Impactool, one or two lithium-ion batteries, charger and case. Purchases must be made by Aug. 31, 2012, and submissions must be received by Sept. 30, 2012, to qualify for this introductory offer. Rebate forms are available at ingersollrandproducts.com/rebates.