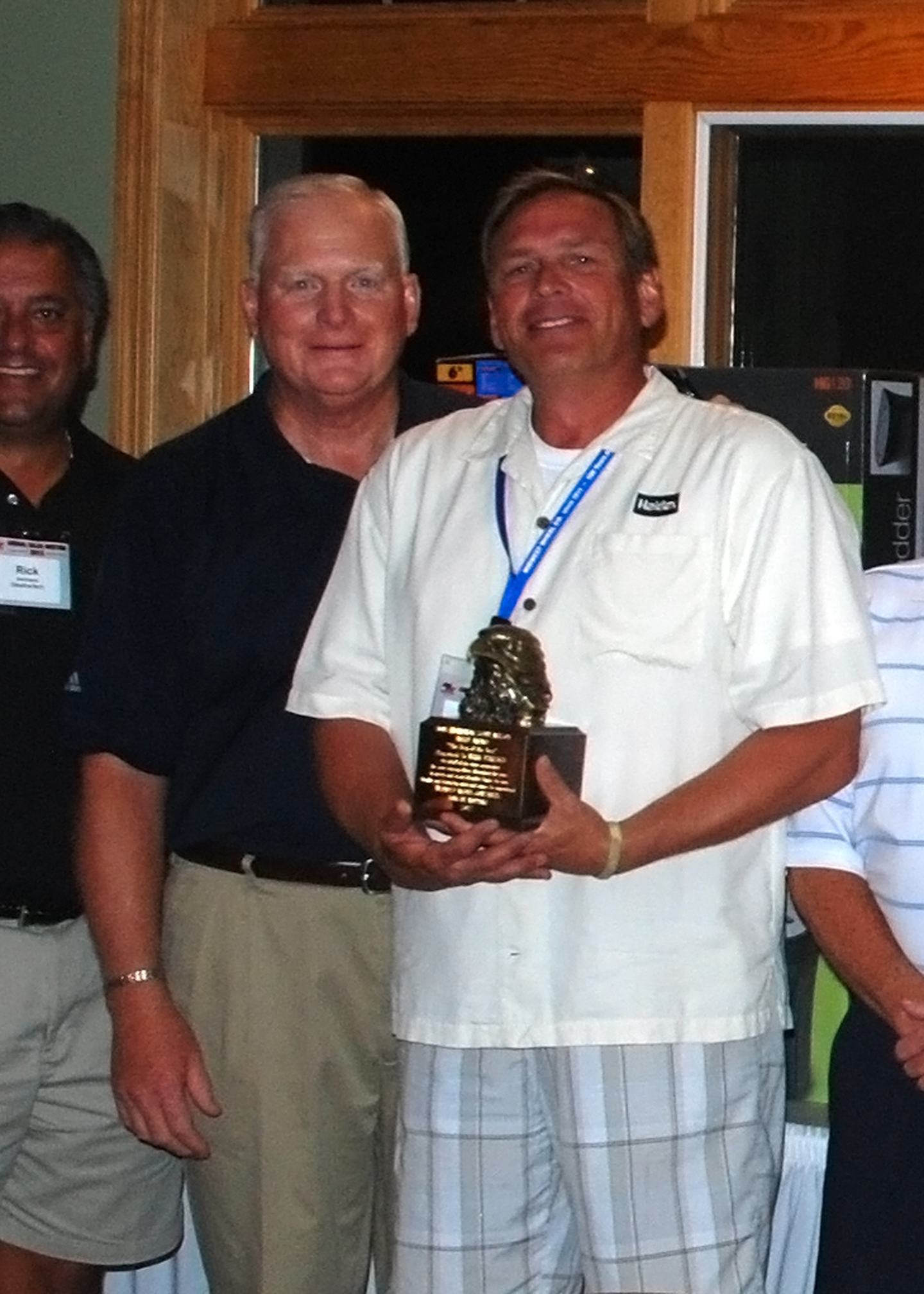 Midwest Wheel Companies has named Mark Barlage recipient of its 19th annual Don Shoemaker/Scott Wilson Sales Professional of the Year Award.
The award was presented to Barlage by John Minor, executive vice president and COO of Midwest Wheel Companies, during a ceremony at the Legacy Golf Club as a part of the company's annual sales meeting. Barlage is employed by Haldex Brake Products Corporation and has worked as a territory manager since May of 2011.
"The sales and management team at Midwest Wheel chose Mark Barlage above all others as the best of the best among our reps," says Minor. "We thank him for his exemplary service and dedication to our company over the years, which will always be remembered."
Judging for the award is conducted by Midwest Wheel's branch managers, sales professionals and product managers, the company says. The honor is given on the basis of meeting a number of criteria, which are said to include: proven loyalty, adherence to policies, exemplary professional conduct, demonstrated product/industry knowledge, professional selling skills and the consistent display of respect and courtesy throughout their business dealings.
"First and foremost I again want to thank Midwest Wheel for the Award. The Shoemaker award is something all factory reps strive to win," Barlage says. "The basis or footprint of the award is very commendable so I am honored to be this year's recipient."
He adds, "I'm looking forward to continuing our partnership, and moving ahead in the years to come."