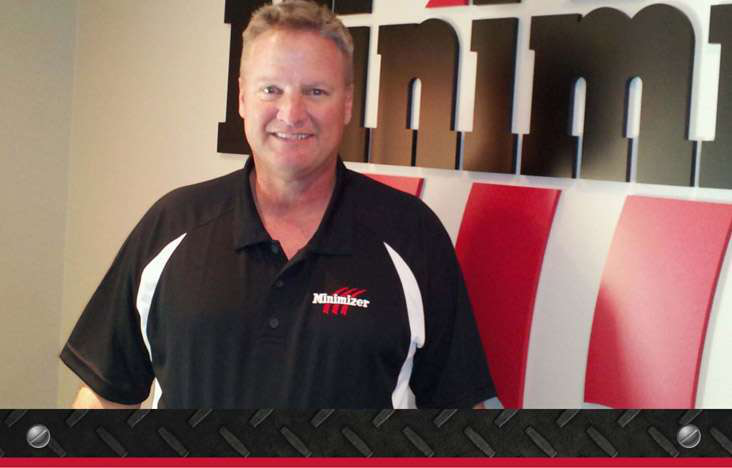 The Kruckeberg Family, and the entire Minimizer family of employees were honored this year as one of five finalists for the 2012 Minnesota Family Business Awards.
The awards banquet was sponsored by Twin Cities Business Magazine and Hubler For Business Families.
"Our success at Minimizer has been built on our commitment to our family, the generations of Kruckebergs that continue to lead this Company, and every employee that becomes a part of our family," Minimizer CEO Craig Kruckeberg said of being honored. "I am particularly prideful when I look at my boys Trevor and Tyler that are leading special projects and meeting our shipping needs for years to come, their contributions will be leveraged for our continued success for years to come."
All that success is likely to stay in the family and in Minnesota.
Kruckeberg is also the owner of Minimizer. He has considered selling the company and fielded several offers. But citing a loyalty to employees and distributors, and Minimizer's commitment to them, he's turned them all down.
"The family strongly believes the high level of customer service would not be maintained if Minimizer didn't continue to be a family owned company," he said, adding the company is growing. "And we're steadily adding to our portfolio of products."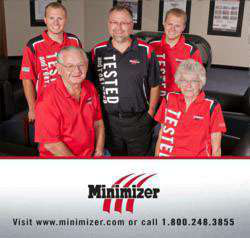 According to Kruckeberg, Minimizer has averaged better than 17 percent annual revenue growth over the past five years, including 46 percent growth in 2010 and 37 percent growth in 2011. The company had 34 employees in 2009; as of mid-September this year, it had grown to 53. Minimizer sells its fenders nationwide and in Mexico and Canada; it now is looking at expanding into Europe.
Kruckeberg, along with his parents and two sons, also cited a fierce loyalty to Blooming Prairie, which is home to all of Minimizer's offices and manufacturing facilities.
"We have a long-time family commitment to the area," he said, noting that the company supports more than 15 local organizations and charitable events with 3 percent of Minimizer's gross revenue. "Seventy-five percent of our employees live in Blooming Prairie, so we want to keep it a great place to live," he adds.
His comfort with and confidence in his 53 employees is another reason Kruckeberg is in no hurry to vacate his office.
"We know everybody's name. That's a family value," he says.
His father, who is at Minimizer's offices most days during the summer months, agreed.
"We understand that sometimes we are the only people our employees will trust," Dick Kruckeberg said. "Our legacy should be one of caring for those who help us succeed as a company and a family." The senior Kruckeberg said the company has only fired one person and has never laid anyone off in 27 years.