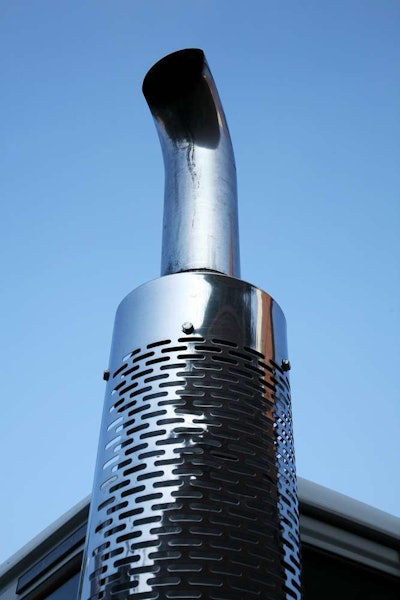 Advancements in clean diesel technology will lead to major reductions in black carbon emissions in both the U.S. and worldwide, Allen Schaeffer , the Executive Director of the Diesel Technology Forum said Wednesday.
Schaeffer highlighted the advancements in diesel technology and fuel in response to the new study published in The Journal of Geophysical Research-Atmospheres, stating black carbon emissions are the second most important contributor to global warming behind only carbon dioxide.
"While there continues to be ongoing debate about the role of black carbon on the earth's climate, the diesel industry continues to move forward and produce more fuel efficient diesel engines that have both lower emissions of carbon dioxide (CO2) and near-zero levels of emissions of particulate (soot)," Schaeffer said.
The U.S. currently accounts for nearly eight percent of the global black carbon emissions, with 52 percent of that coming from mobile sources, and 93 percent of the mobile sources are attributed to diesel engines. On top of the 32 percent reduction from 1990-2005, EPA projects this percentage will decline by 86 percent by 2030 "largely due to controls on new mobile diesel engines".
"Much of the progress in clean diesel technology in the U.S. can be attributed to the systems based approach that recognized the essential aspect of cleaner, ultra-low sulfur diesel fuel as being the foundation for making large scale changes in engine design and enabled the use of emissions control technology that today result in near zero emissions of particulate matter," Schaeffer said. "Today, lower-sulfur diesel fuels are not widely available or utilized in all parts of the world. The World Fuels Charter, established by engine and vehicle manufacturers in the U.S., Japan and Europe, lays out such a blueprint for aligning fuel composition and implementation policies with environmental and other societal objectives.
Schaeffer said added that whether or not this new study results in more scientific consensus on the role of black carbon emissions on the earth's climate remains to be seen.
"We do know that the most dramatic changes in history to fuels and emissions levels from diesel engines have occurred after the study period o 1750 to 2000," he says. "We look forward to understanding how these changes to both the levels of emissions and their composition inform current scientific understanding and future policy choices."