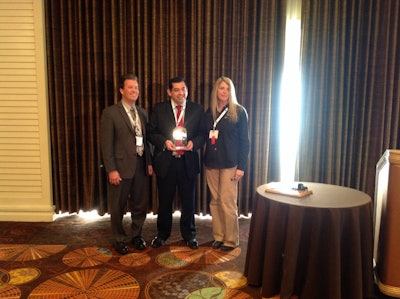 WABCO Reman Solutions has been named the 2014 Heavy Duty Remanufacturer of the Year. The award was presented Monday at the APRA's Heavy Duty Reman Summit in Las Vegas.
"WABCO is very honored to be given this award," says Salvador Munoz Zarate, product line leader at WABCO Reman Solutions.
WABCO Reman Solutions entered the North American remanufacturing market in 2010. Since its inception the company has been an active member of the Automotive Parts Remanufacturers' Association (APRA) in its remanufacturing brake operations and has four remanufacturing locations.
WABCO Reman Solutions is the seventh winner of the Remanufacturer of the Year award. The first winner was Mike Hill, general manager of Precision Rebuilders in 2008. ERC was named the Remanufacturer of the Year in 2013.