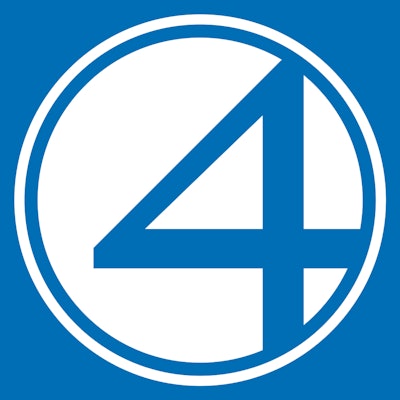 Small parts, big problems: It appears keeping lights on is a nationwide problem.
More than 25 percent of all-time CSA violations incurred through February were lighting related. That's more than the total number of violations for Driver Fitness, Hours-of-Service, Unsafe Driving, Hazardous Materials and Controlled Substance BASICs combined during the same period.
An inoperative lamp has been the most common violation in 32 states since CSA debuted, and ranks as a top-three violation in every state. Tennessee is the only state where lighting violations account for less than 10 percent of all-time CSA violations (8.2 percent).
Tire Troubles: The U.S. fleet is filled with bald tires.
FMCSA says 2014 inspec- tions turned up more than 183,000 cases where tires showed a tread depth of less than 2/32 in. That total led to 15,245 out of service violations.
And the problem isn't limited to any specific area, either. Unsafe tread depth has been a top-three maintenance violation in eight states (Alabama, Arkansas, Delaware, Florida, Missouri, Montana, New Mexico and Ohio) since CSA's debut, RigDig says.
Maryland: The inspection capital of the U.S.?: Based on sheer numbers Texas and California dominate CSA in- spection and violation totals. The states are Nos. 1 and 2 in CSA inspections and vehicle maintenance violations, and account for nearly 28 percent of total inspections, RigDig data shows.
But one of the states that follow those statistical monoliths in total and percentage of inspections is a bit surprising.
Maryland is one of America's smaller states geographically, but its dense population and central eastern location help place it fifth in total CSA inspections (third in fixed inspections) and seventh in vehicle maintenance violations all-time.
Conversely, inspection numbers are below demographical projections in Big Ten country. Both Ohio and Michigan are top ten states in population but are below the top ten for inspections (Ohio 13, Michigan 22).
Inspectors are toughest at the border: Eight of the 20 counties that recorded at least 20,000 inspections during 2014 were located along the border between the United States and Mexico. Texas was home to four of these counties, while California had two and Arizona and New Mexico each had one. All eight counties include a border crossing and Interstate highway.
Eleven of the 12 other counties to meet the 20,000 threshold also were located in California and Texas, with Chicago's Cook Country being the only outlier.
No U.S. county bordering Canada totaled more than 10,000 inspections in 2014.