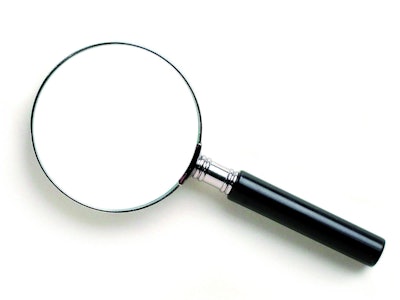 The CSA program has produced a gargantuan amount data since its December 2010 debut. Aftermarket businesses looking to harness that data for use in their business can acquire it from several locations.
Inspection data
All state inspection data is available for purchase from the FMCSA through a subscription service, says James Vogel, general manager at RigDig and vice president of business analytics at Randall Reilly.
Separate from carrier SMS data, raw inspection data can be acquired from December 2010 through September. Vogel says the data is distributed by the FMCSA to its subscribers as a comprehensive document at the end of each month.
But purchasing inspection data directly from FMCSA can be cost prohibitive for most aftermarket businesses.
And that's where third-party analytics operations, such as RigDig, come in.
These businesses can produce detailed CSA inspection, violation and carrier data analysis for any company in the trucking industry. These reports, which identify and investigate trends found within CSA's data, deliver service providers a blueprint for creating sales strategies to entice new business.
"[CSA data] helps a service provider identify fleets that may be located outside their area of operation, but frequently travel within their area of operation," Vogel says.
Carrier data
Fleet data is available for free through CSA's Safety Measurement System (SMS) database online.
The SMS database allows interested parties to search for fleets based on name, DOT number or location. Once a carrier is found, the site offers a wealth of information about their inspection and CSA performance over the previous 24 months.
Information about a carrier's vehicle maintenance BASIC performance can be found by clicking the wrench icon in the center of the carrier's home page. FMCSA says all of the information is available for download or print through the website.