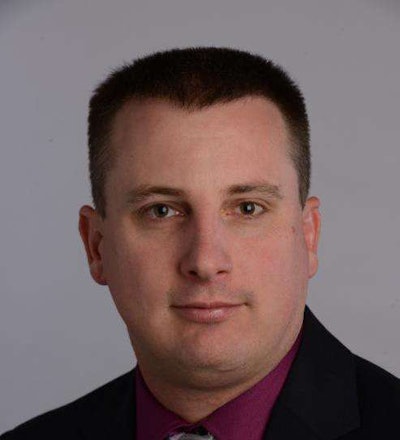 The Commercial Vehicle Solutions Network (CVSN) announces the recent hiring of former Marine and Iraq war veteran Jeffrey Jonathon Volpe as marketing director for the association.
Volpe served for four years as an assault amphibian vehicle crewman and infantry fire team leader. During this time he did two deployments overseas and reached the rank of sergeant before leaving the Marines in 2005.
"It's great to be the newest member of the CVSN team," says Volpe. "I have worked hard the past few years studying marketing, logistics and the transportation industry. I am eager to apply what I have studied as well as learn and develop new concepts in order to grow our association and better our industry. I look forward to working alongside the staff in order to better serve our supplier partners and independent distributor members."
He continues, "I have always been dedicated to what I do and strive for perfection while doing it. I look forward to working in this great industry that has been such a huge part of my life and family for many years."
CVSN President Edward Neeley adds, "We are excited to have Jeff on board as our director of marketing. We feel he is a great addition to the staff and we welcome him."
This is the first new hire for CVSN since it was first formed in late 2005 with the merger of the National Wheel and Rim Association (NWRA) and the Council of Fleet Specialists (CFS), and plants the roots for the future succession strategy for the heavy-duty association, CVSN says. Volpe is a graduate of the University of North Florida where he received a Bachelor's of Business Administration Transportation and Logistics Degree.