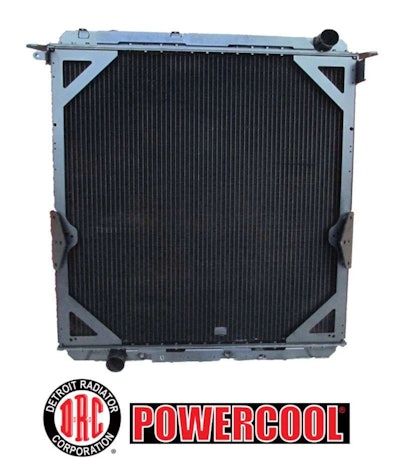 Detroit Radiator Corporation says it plans to end the summer with double the expected sales numbers for its PowerCool radiator.
"Of course, we expected to see a rush on our PowerCool radiator come summer when our radiator sales volume peaks, but our sales have doubled our expectation," says Randy Pruitt, CEO, Detroit Radiator Corporation.
Using bolt-on radiator technology, Detroit Radiator Corporation says it replaced the plastic/aluminum radiator and frame with one integrated bolt-on complete unit. With this, the company says the radiator durability doubled to a 7-8 year lifespan.
The PowerCool radiator hit the market in late March 2015. Beginning with offering a Cascadia model, Detroit Radiator Corporation now offers three additional Freightliner models. Additional model offerings are slated to follow.