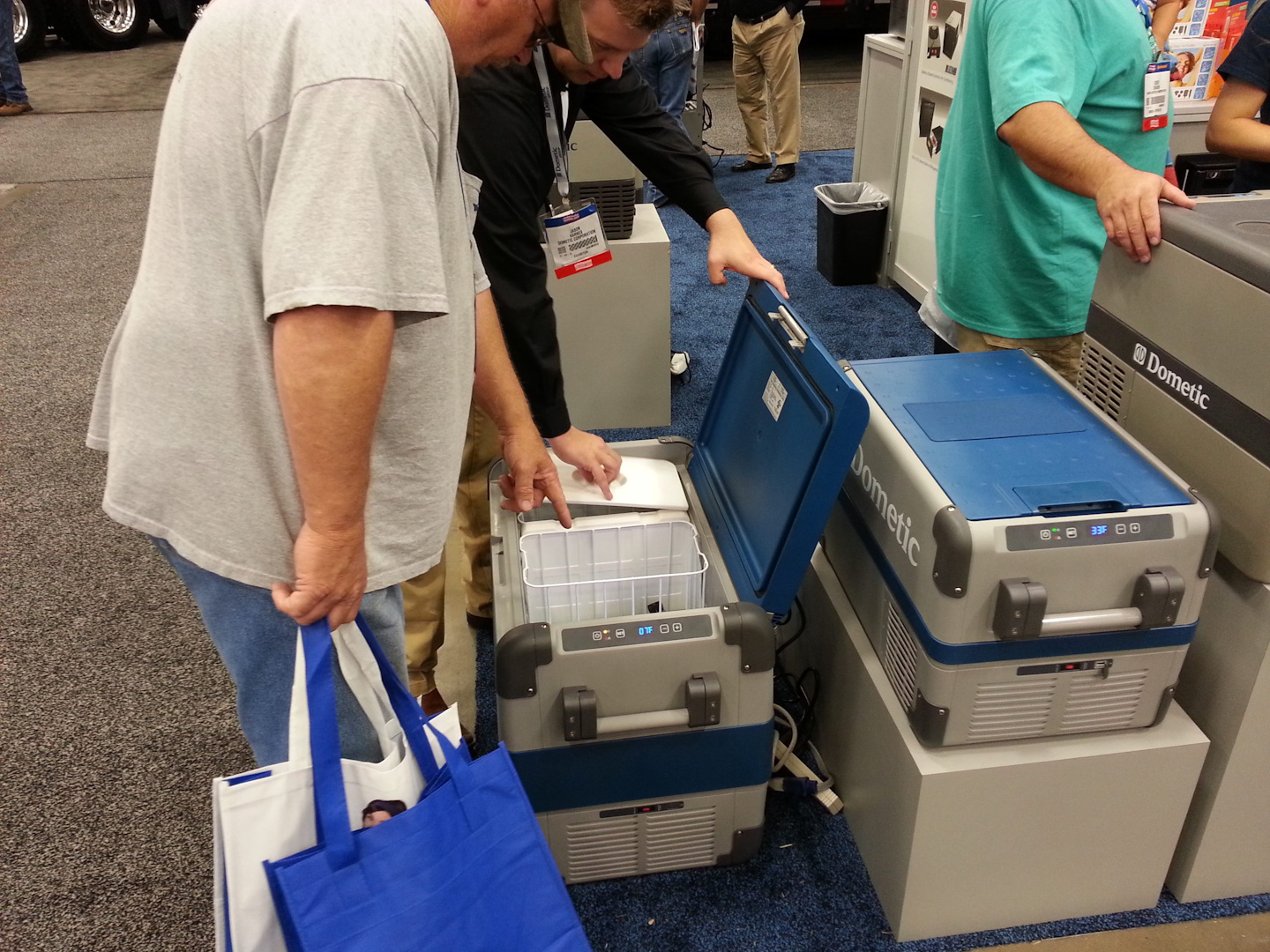 Dometic introduced its improved line of portable interior comfort products last week at the Great American Trucking Show in Dallas.
Dometic's new line includes engine-off air conditioners, cleaning chemicals, built-in-cab refrigerators and portable refrigerators.
According to the company, its new AC and refrigeration units are energy efficient, easy to install and among the lightest weight among their product class in the industry.
The auxiliary AC units run on battery power, the portable refrigeration units operate on battery or 12-volt power, and the in-cab refrigerators can be hooked up to a vehicle's electrical system, the company says.
Each aftermarket product line can be purchased throughout Dometic's national dealer network.