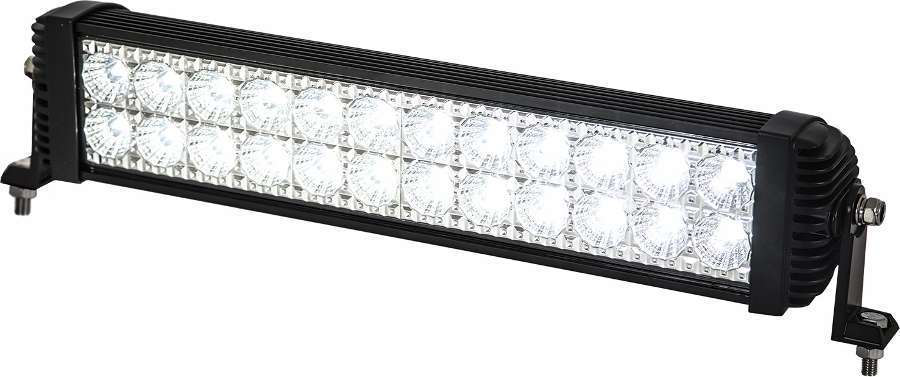 Buyers Products introduces four new LED combination spot-flood light bars for maximum visibility.
The combination of spot and flood lights allows for a wide-patterned beam and also a focused, targeted light in one hard-working unit, the company says.
These new LED combination spot-flood lights from Buyers Products are available in four different sizes: 12.5 in., 19.75 in., 27.75 in. and 34.75 in. long.
Designed to efficiently light up work areas, Buyers says the LED spot-flood light bars range from 2,700 lumens achieved with 12 clear LEDs to 10,800 lumens achieved with 48 clear LEDs.
"Our new LED combination spot-flood light bars have been constructed with die-cast, black powder-coated, aluminum housing and mounts plus stainless steel hardware so that they will last, won't rust and hold up during extreme conditions," says Dave Zelis, director of sales and marketing at Buyers Products.
All four LED light bar units are economically priced and proven to withstand the harshest weather conditions, the company says. L-shaped brackets at the end of the units are designed to pivot or rotate on a vehicle's horizontal or vertical surface. Each unit includes a 20-gauge-shock rating and IP67 water/dust-proof rating with a five-year warranty.