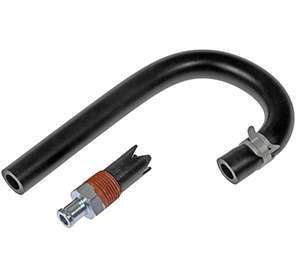 The sixth most-read new product release of 2014 was a Dorman HD Solutions release introducing several new former dealer-only parts to the aftermarket.
Published in September, this release included information on several aftermarket products for Freightliner trucks, as well as steering shafts for Chevy and GMC work trucks.
The Freightliner former dealer-only parts were for a differential breather kit, hood rests and heated mirror glass.
This release will not be Dorman's only appearance in the 2014 top 10. The company also will be represented in the top five later this week.
To read the original release in its entirety, please CLICK HERE.
And be sure to stay tuned Tuesday as product No. 5 will be released.