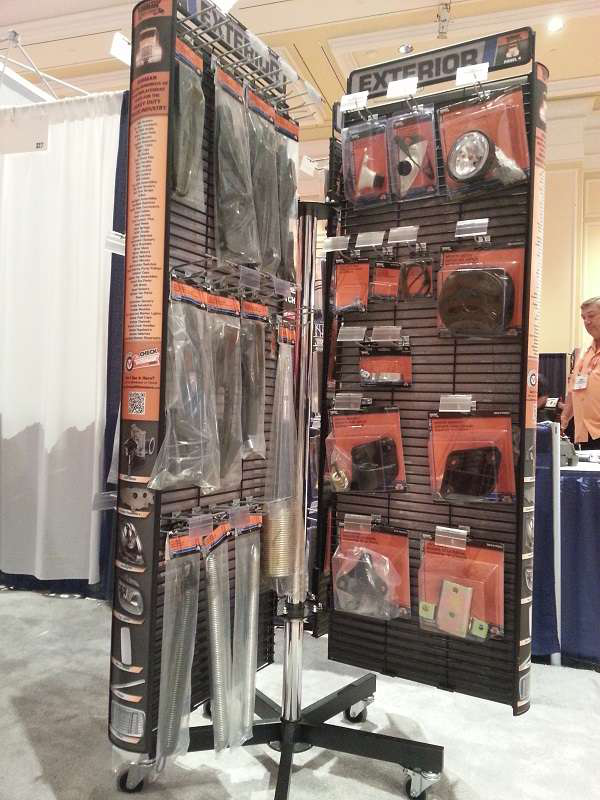 Dorman HD Solutions has created a moveable display tool for distributors to place in their showroom and better showcase the breadth of the company's product line.
Introduced last week at Heavy Duty Aftermarket Week (HDAW), the new rolling display case can hold nearly 120 Dorman product SKUs, says Scott Donnelly, director of heavy-duty sales. Donnelly says each product found within the case is clearly marked with its part number, vehicle system area and make and model designation, and each space within the case has a designed tag for distributors can quickly add their price and/or additional information.
In addition to its new display, Dorman also has released a new heavy-duty catalog and a multitude of former dealer-only products, all of which were on display at HDAW.