SuperSprings International introduces new SumoSprings Solo "airless airbag" suspension enhancer applications for the full range of Ford Transit commercial vans, wagons, cutaways and chassis cabs.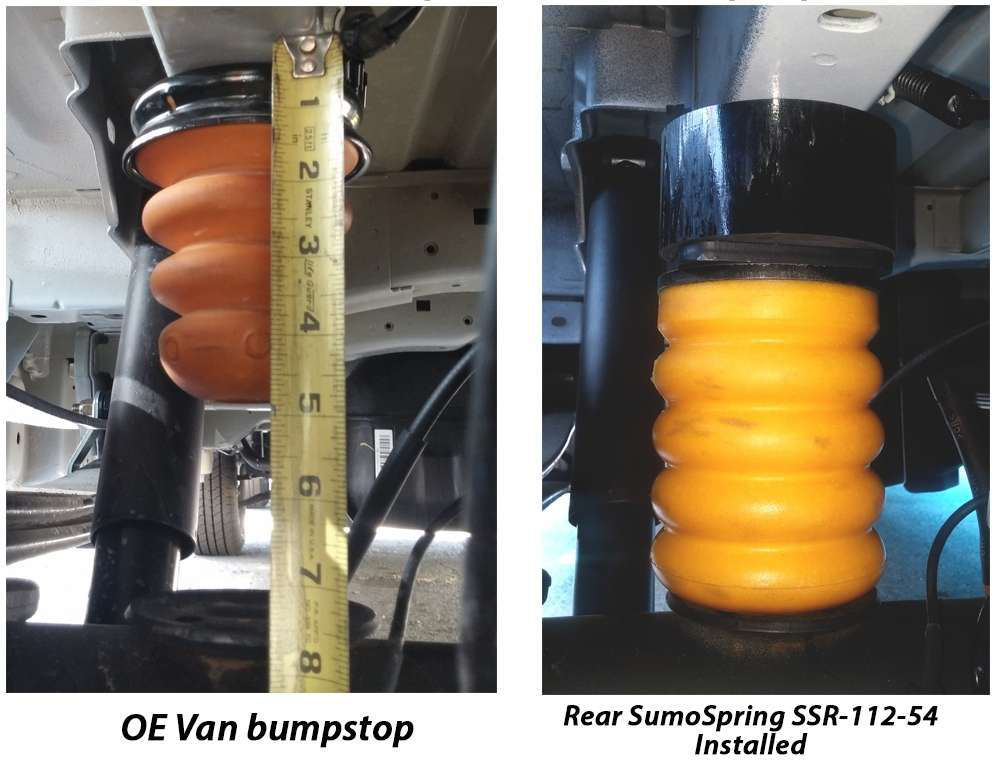 The new SumoSprings applications enhance ride, reduce side-to-side body roll and eliminate sudden bottoming out on the Transit, the best-selling commercial van in the United States.
"The Transit has become popular in several industries since its introduction last year, and many of its users can benefit from an improved rear suspension," says Mike Visser, president of SuperSprings International. "Like airbags, SumoSprings fill the gap between the vehicle's axle and frame, but they will never leak and require no compressor, lines or maintenance. SumoSprings can be installed in-house with standard tools, so Transit owners can upgrade the stock suspension without wasting time shuttling the vehicle back and forth to a spring shop."
SumoSprings Solos feature a simple, one-piece design composed of a proprietary microcellular urethane, the company says. They replace the Transit's shorter factory bump stop, and are installed using existing mounting holes in the frame. SumoSprings provide a progressive spring rate, which increases support for the suspension as the vehicle is loaded with cargo or passengers. This helps to keep the vehicle level and stable under load, the company says.
Three different SumoSprings Solo kits (P/Ns SSR-110, SSR-111 and SSR-112) are available for the Transit to ensure compatibility with any of the vehicle's wide variety of configurations, which range from a regular wheelbase van to an extended length, high-roof wagon and include chassis cab and cutaway models. SuperSprings says users can further select one of two urethane densities for each kit, depending on the vehicle's intended use.
"The Transit can be adapted for many jobs, and we have an optimal SumoSprings Solo setup for each one," says Visser. "The softer urethane density is good for light-duty ride control, while heavy-duty hauling requires a more dense, robust urethane."