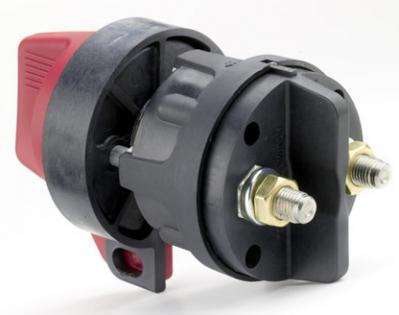 Cole Hersee introduces its new 75920 master disconnect switch.
The 75920 master disconnect switch has a high amperage capacity: 300A at 12V DC. This switch protects vehicles against tampering, theft and battery drain. Protects from hazards during vehicle servicing, and can be locked-out or tagged-out.
Cole Hersee also says the 75920 provides an effective emergency power cutoff and can be used in both positive or in negative path applications.
The Cole Hersee 75920 is waterproof and dustproof to IP67 (immersible). Its switch can be located in the best location, regardless of environment. This disconnect switch is built from engineering grade plastic.
Large divider on base of the 75920 prevents accidental shorting of high energy cables. It fits standard master disconnect mounting pattern, and the company says the knob is secured in place with a set screw.