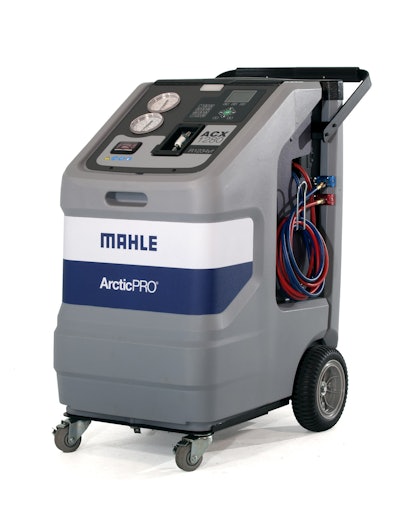 MAHLE Service Solutions releases its ACX1280, a new R1234yf recovery machine that is certified to meet all applicable performance and safety standards that are part of the stringent SAE J2843 standard.
Designed to recover, recycle and recharge R-1234yf to SAE purity standards, the ACX1280 is part of MAHLE Service Solutions line of ArcticPRO A/C service equipment.
Redesigned in late 2014, MAHLE says the product's new design places users in optimal ergonomic working conditions. Additionally, the section between the front and rear main housing parts was modified to provide users with free access to internal components without needing to open the device. This allows technicians to quickly and easily perform routine maintenance and service tasks such as filter-driers and oil changes enabling maximum uptime and faster service support, the company says.