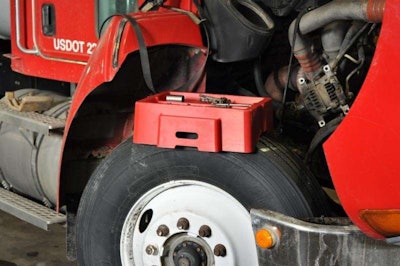 The seventh most-read new product release of this year was Minimizer's new single tire work bench.
Released in August, the work bench was a complement to the company's June announcement of its tandem axle work bench and its newest maintenance line.
Minimizer says the bench sits on a single tire (or flat surface), and can also be inverted and used as a carry bin.
"Convenience is the name of the game, and the bench is something customers have been asking for," Kruckeberg says. "It saves space so you have more room to operate."
To read the original release in its entirety, please CLICK HERE.
And be sure to check back tomorrow as product No. 6 will be released.