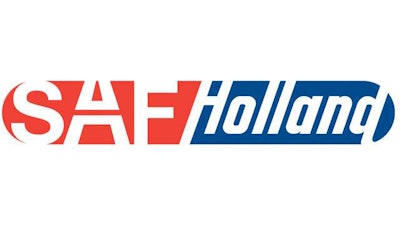 SAF-Holland SA has offered $495 million (4.2 billion kronor) to purchase Haldex AB, Bloomberg reported Thursday.
According to the report, SAF-Holland made a cash bid of 94.42 kronor for Haldex each share , a premium of 11 percent over the closing price before the proposal. Haldex says it's considering the unsolicited offer and also received a "credible non-binding proposal" from a third party.
"Together we'll be able to offer a complete solution for many components," Detlef Borghardt, SAF's chief executive officer, said in the statement.
Bloomberg says Haldex's board will respond to SAF's offer no later than two weeks before the August 24 end of the acceptance period. It hasn't received the terms of the other offer, and there's no certainty one will be made, Haldex says. SAF's proposal requires acceptance of 90 percent of Haldex shareholders, the report says.