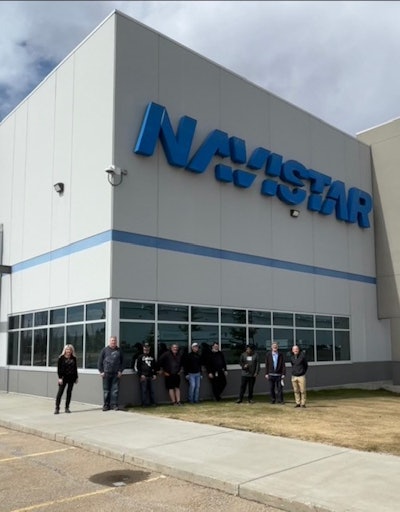 Two Navistar parts distribution centers (PDCs) have been recognized as Top Performing Warehouses by industry solutions advisor, Carlisle & Co., at the Carlisle North American Parts Benchmark (NAPB) Conference.
Navistar's Edmonton, Alberta, PDC in Canada has ranked No. 1 on the list of Top Performing Warehouses in the Truck and Heavy Equipment category for the past five years. The Queretaro, Mexico, PDC was ranked No. 2 among all Heavy Equipment PDCs that participated in the conference this year.
"We are extremely proud to be a part of NAPB's 30th anniversary celebrations," says Charles Lester, director, North American Distribution. "The competition at this event gets tougher each year, and yet we continue to make our mark as a team. We all play a part in the success of our distribution network and these award recognitions show the dedication our team has to our customers."
Carlisle & Co.'s metrics-driven Top Performing Warehouse Awards recognize warehouses that perform in the top of their class to provide high quality parts availability to their customers in an efficient and productive manner, Navistar says.
"This award is an excellent testament to our purpose centered around people, planet and performance which is deeply ingrained in our operating system and we are proud to celebrate this industry recognition with our team" says Chintan Sopariwala, group vice president, Parts.