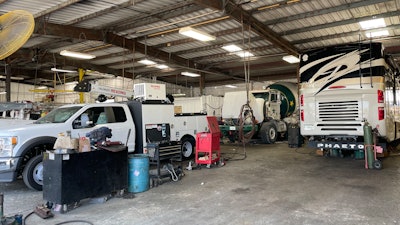 Tampa Spring
The parts shortage affecting aftermarket service providers has been well documented. Not only is the shortage impacting the sale of parts, but it's also hindering the services they can perform. Service providers have had to get creative to get the parts they need.
John Messina Jr., president, Tampa Spring, has several examples of how the ongoing supply chain crisis has hampered Tampa Spring's ability to service customers' trucks in a manner the business and its customers are accustomed.
"A good example is a problem we had completing a garbage truck repair for a municipality. The truck came in needing two front springs for a Peterbilt. It just so happened that we had a run on the front springs and because they were not available from our normal supplier, they had to be purchased from a backup source. But the bottom line is it took a week to get the parts and the truck could not be completed as promised," Messina says.
He adds the bearing shortage has held up repairs to trucks and trailers requiring spindles. In addition, "shocks are critical for the correct operation of air ride suspensions and the lack of product has caused some customers to forgo their replacement, causing failure of other parts on the suspension, such as bushings," he says.
David Washbish, president, LASCO Heavy Duty, has similar service issues.
The parts shortage has "gotten better but oil filters are still a major issue so that hurts our PM service," he says. Other difficult to find parts include turbos, water pumps, engine kits and electrical modules.
Recently "a customer needed a turbo. It was original equipment and there were only two of them in the United States and we got one. It's a popular, high-dollar turbo," Washbish says. OE manufacturers are having a difficult time keeping up with demand because of their own supply chain issues, he adds.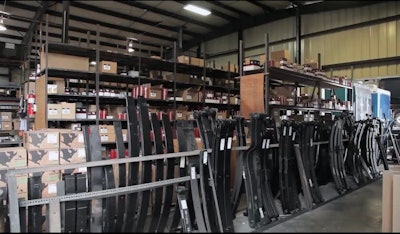 Additionally, suspension jobs are being made more difficult because of a lack of U-bolt rods. "U-bolt rods are tough because there aren't as many rod manufacturers because the product is too light so there's no money in it," he says.
Messina agrees U-bolt rods and U-bolts have been extremely hard to get.
"It's also been a challenge to stay on top of brake drums, brake shoes, leaf springs, shocks and, to a certain extent, some driveline parts have been hard to get," he says. "When this all started, we were having trouble getting frame rail because the manufacturer we use couldn't get steel. It's been one thing after another, but we've survived."
Tampa Spring has four locations, Tampa, Ocala, Lakeland and Bradenton, Fla., and compounding the company's parts problems is "in Florida, we don't run through vehicles like they do up north where they rot because of the salt [on winter roads]. So, we have older vehicles here. Traditionally, my company has stocked a lot of parts that people would consider obsolete. But they're not obsolete because we use them," Messina says.
Searching high and low
Parts and service providers have had to hunt down parts wherever they can find them.
"We'll shop around so we're not tying up a customer. We'll go to our competitors; we'll go to the dealers; we'll go wherever the hell we have to go get the part," Washbish says.
An example goes back to LASCO Heavy Duty's aforementioned issues with stocking oil filters. "My brother is in the automotive business, and he has a warehouse here in town and he's a WIX distributor, so if we can't get them from [our distributor], we shop through him," he says.
Wherever LASCO gets its parts, Washbish says his customers understand the prices likely will be a little higher, but all they want is their truck and that price isn't an issue. "It's just, 'I need my truck and I need it repaired.' They need it on time, and they need it done correctly."
Washbish says on the scale of 1 to 10, with 10 least important, having the truck ready on time is No. 1 for his customers. Quality of service is No. 2; quality of parts is No. 3; and price is 10th.
Messina says to get parts, Tampa Spring is casting far and wide to get parts from all different sources.
"I've been in the industry for 49 years. I have a lot of friends out there and I've dealt with a lot of different companies. Some companies we dealt with for supplies we haven't used as much but we've started using now. I also belong to organizations like the Service Specialists Association so I have friends there I can call. I am with Power Heavy Duty, so I can always call them, and they'll search around for people who might have the parts," he says.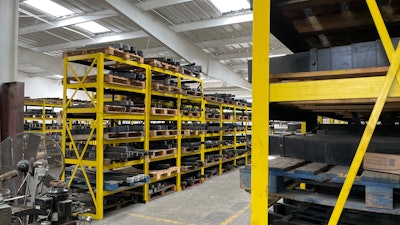 Messina adds he's maintained good relationships with his suppliers. "When this all started, I have been in contact with Dayton Parts and the other manufacturers and suppliers we use, such as Automann, Triangle and APM and they've been [informing me] if they have the product and when they expect to get the product," he says.
How suppliers are helping
During Service Opportunity Learning Days (SOLD) at Heavy Duty Aftermarket Week (HDAW), in January, Walt Sherbourne, vice president, marketing, Dayton Parts, said the company has been doing as much onshoring of products as possible.
"Yes, we did go overseas as a manufacturer for some leaf springs we felt we could get and still have a cost benefit over here in the U.S. and still manufactured heavy springs [here] as we went through this pandemic. It's easier to manufacturer the heavy stuff in our manufacturing facilities so we started to divert some of our products that were in the light-duty range to suppliers that we vetted offshore," Sherbourne said.
In manufacturing in the U.S., he said it's very difficult because a lot of manufacturing is not available. "We really started to look at our supply base and truly understand what we can do here first versus what we still have to offshore because of the lack of manufacturing capabilities. We're trying to get closer to the end user so we can get it to them quicker," he said.
Remanufacturing helps a bit here — particularly due to current production issues.
During the SOLD event, Joe Kripli, president, Auto Parts Remanufacturing Association (APRA) and the Heavy Duty Reman Group, said, "There's this huge demand [for parts] and I really feel remanufacturing is a great solution because you … can use that to your advantage."
Kripli urged companies to collect cores themselves. "Those cores are yours and I will rebuild them for you. You control supply [in that way]. The other good thing about remanufacturing is … nobody is casting in the U.S. Every turbocharger has a turbine, housing and compressor that's casted and with remanufacturing, 90 percent are salvageable and reusable."
There are new order fulfillment solutions in the market as well.
Fullbay's heavy-duty repair shop management software now includes tools to assist parts and service providers in locating the parts they need.
Last year, Fullbay launched a product called Marketplace where it built an ecosystem inside of Fullbay where vendors can integrate with Fullbay and supply their catalog with pricing and estimated delivery times, according to Chris O'Brien, Fullbay chief operating officer.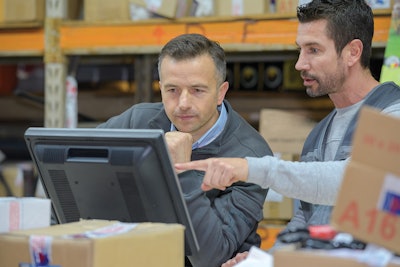 "We basically have a version of an e-commerce site inside Fullbay so shop owners, as they're looking for parts, don't have to look and source them through another online e-commerce platforms. They can put in a B99 filter, as an example, and find who has this filter based on the vendors integrated into our marketplace. It also handles that whole process of notifying the vendor via API, electronic order notification, VIN sharing, etc., and allows a full checkout process right inside their workflow as they're doing the repair, whether it's on the side of the road or in a shop," O'Brien says.
To make ordering even more efficient for the shop owner, the Fullbay application also is storing the parts orders so shops can view their ordering history for the next time they have to order oil filters or a turbo charger for a specific type of truck. The order history includes the pricing of those parts at that time of the order.
Shop owners can "get an idea of where the pricing was and the date that pricing was valid so if you just bought it a year ago and it came from [Company X] and it was a specific price, you can plan on that price being anywhere from 13 to 20 percent higher this year, O'Brien says.
Storing past orders to reference for future orders is designed "to speed up the process [of] where you bought it from," he says.