Daryle Settles, vice president Weldon Parts
Why did you start the business?
We grew up in it. Daryle attended the University of Oklahoma before joining the business. Dave graduated from the University of Nebraska and the University of Denver School of Law. We had a successful business in an interesting market available, so we signed up.

Describe your current role in the business.
Daryle is responsible for inventory for inventory management, purchasing, and marketing; Dave is responsible for finance, operations and sales.

What is your business strategy?
Our stores are relatively small. We focus intensely on customer service. We give our managers enough freedom to respond to their individual markets.
On the other hand, we try to achieve enough volume to be able to deliver some scale to the stores.
In areas such as purchasing, marketing and national networking, where we don't have the reach or heft to service our customers as we need to, we rely heavily on HDA/Truck Pride to enhance our effectiveness.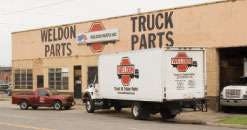 Where do you see your business five years from now?
We want to continue expansion at a controlled pace.
What is the biggest challenge facing your business today and what are you doing to respond to it?
Our only differentiation from others who sell truck parts is the caliber of our people. We have to continue to attract and retain talented and dedicated people to move forward. At its simplest level, we work hard to make Weldon a place where people want to work.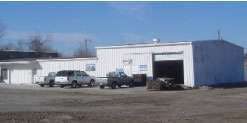 What is the accomplishment you are most roud of?
We survived the recession of 2009-2010 with no layoffs.
What sets your business apart for its competitors? What makes it unique?
We're patient. We don't look for the big score all the time. We work at developing relationships with our customers and suppliers that are beneficial to both of us.
Name of Company: Weldon Parts
Headquarters Address: 711 W. California Ave. Oklahoma City, OK 73102
Web site: www.weldonparts.com
Founded: 1957
Owner(s): David Settles, president and Daryle Settles, vice president
Number of Locations: 17
Number of Employees: 125