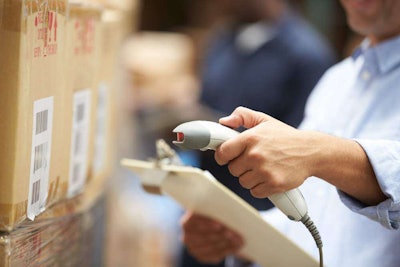 Selling points for adding a master warehouse to a distribution business
There's nothing worse than discovering you don't have a place to store something you need. It can happen to anyone, but when it happens in the aftermarket it's more than just a point of frustration.
It can negatively impact a business.
Master warehouses are one option for distributors working to eliminate this problem. Built as standalone parts distribution centers (PDC) with no retail component, master warehouses give distributors the ability to stock large reserves of the products they carry in their stores in a location that is both close and easily accessible.
They provide distributors space they so desperately need.
But the advantages of master warehouses aren't limited solely to the number of shelves. There are several other advantages that make master warehouse facilities a sound investment for an aftermarket operation.
Arguably the biggest selling points are found on the bottom line.
A master warehouse requires an upfront investment, but that expense can be recouped over time. Master warehouses save distributors a small fortune in inventory purchasing expenses.
There are two reasons for this.
Don Devany, senior vice president at Betts Company, says one reason is a master warehouse offers a distributor the space necessary to buy in bulk. Many aftermarket suppliers offer discounted rates to customers willing to purchase an entire truckload of products (or product categories) at one time.
Space constraints mean bulk orders are nearly impossible for most distributors' retail stores. But with a master warehouse functioning as an intermediary, a distributor can suddenly take advantage of bulk purchase rates.
Such is the case at Betts Truck Parts, where Devany says the company routes bulk purchases through its Fresno, Calif. warehouse distribution center. High-volume items are received as bulk orders, broken down and redistributed to each of the company's eight locations, while slower moving parts are stored in the PDC until necessary.
"[The PDC] allows us to maximize our purchasing power and pass on the most competitive prices to our customers," Devany says.
He adds another benefit of bulk ordering is the positive impact it has on freight rates, both into and out of a warehouse facility.
Aftermarket suppliers also sometimes offer discounted and/or pre-paid freight rates on stock orders. Betts Truck Parts likes to take advantage of those rates and ship inventory directly to a location, but Devany says that's not always possible. In situations where one location lacks the space or need to accept such a shipment, the order is sent to Fresno.
"Our philosophy is to store large quantities and ship small quantities," Devany says. "If we can get pre-paid rates to ship a stock order we'll do that, but when we can't we are fortunate to have the PDC as another option.
"We believe it's more affordable to make the bulk buy and then distribute the necessary quantities to our locations through the PDC."
FleetPride, which orders almost exclusively in bulk to its five regional distribution centers, says minor discounts on freight start adding up quickly when purchasing volumes are high and the benefit to slow-moving items isn't something to be overlooked, either.
Over time it can be cheaper to purchase a product in bulk and store surplus than to pay elevated freight rates to rush order one component whenever it is needed.
The other warehouse-related freight advantage comes in the replenishment of retail facilities.
Routing all product orders to a warehouse distribution center allows an aftermarket business to combine a location's stock order into one shipping event, rather than a series of deliveries to the location from each supplier.
"We can put everything a location needs on one truck," Devany says.
That's an advantage suppliers have keyed on as well, says Doug Sunkel, executive director for Cummins Global Logistics.
Cummins operates North American master warehouses for its engine (Memphis) and filtration (Walton, Ky.) business, but also has eight regional warehouse locations throughout the continent stocked with both parts categories.
Sunkel says those locations and their distribution centers are able to mix and match several product orders at once to fill a truck and take advantage of peak shipping rates.
"That's the whole purpose of the flow of the network," he says. "To allow each level of distribution or dealer to order only what they need in the quantity they need."
These freight expense advantages also come in handy when rush orders appear, says John Devany, Betts Truck Parts sales manager. It's much more affordable for Betts Truck Parts to rush order a product from its Fresno location than from a supplier's warehouse, which could be anywhere in North America.
"With Fresno, we're able to fill our pipeline and respond quicker to those rush scenarios," he says. "We can react overnight and get any product back in our store the next day."
The financial benefits of a master warehouse also can become a springboard to other sales opportunities, says Jeff Sandt, vice president of product development at HDA Truck Pride.
Sandt and Shawn Shumaker, vice president of program management, work together to stock and manage HDA Truck Pride's CV Logistics warehouse. Shumaker says CV Logistics is a 20,000 sq. ft. facility in St. Louis that operates solely as a source for HDA Truck Pride members interested in bolstering their product offering.
But unlike a warehouse owned by an individual member, which would be filled with products a member already carries, the duo says their facility offers what members are missing. In short, CV Logistics stocks what distributors don't have — either intentionally or unintentionally — and offers them at cost and at quantity levels that work in each member's business, Sandt says.
"CV Logistics provides product for our members in a relatively non-competitive environment for our vendor partners," says Bill Burns, COO at HDA Truck Pride.
Sandt says shop supplies, vehicle accessories, tools and counter impulse items as some of CV Logistics' top-selling products.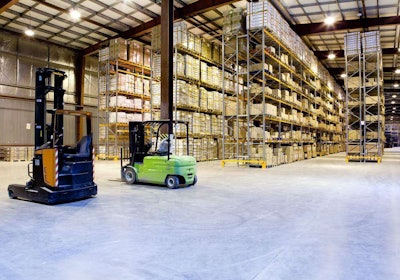 "We try to get our members to look outside the box and look at different types of products that they can sell and provide to their customer base," adds Shumaker.
The warehouse has been a welcome resource for Dan Bond, president at A-1 Truck Parts.
"I'm very limited in the space I have in my location's warehouse," Bond says. "[CV Logistics] helps me and allows me to not be out of those popular numbers.
"I'll sometimes make the same order three or four times a week and within 24 hours the shipment is coming back to me."
And the flexibility master warehouses offer distributors in trying new product lines isn't limited to chrome accessories and wiper blades. Distributors also can use master warehouses to run trials of hard parts as well.
FleetPride says its corporate method for adding new products lines is to stock small quantities in its distribution centers while its locations market the new component, and then add units at the retail and warehouse locations as sales begin to rise.
This ensures the point-of-contract locations aren't forced to take on more than they can sell, or stock, and allows the company to have a healthy product reserve if the product is an immediate hit.
That latter point is incredibly important, because Bond says free space in the average independent distributor location is limited.
Don Devany says Betts Truck Parts constructs the inventory at each of its locations based on the sales and customer makeup at each store. Major product lines and categories are available at each facility, he says, but volume is not always the same.
The same is true at FleetPride. The company says it has base product categories at all of its locations, but the availability of specialty, rare or legacy parts varies at each facility. This ensures each location has enough space to stock the most comprehensive product offering possible, the company says.
Distribution centers also give stores a safety valve when an inventory becomes askew. Don Devany cites Betts' policy allowing locations to return product back to its Fresno facility when necessary.
And a maximized inventory means maximized sales opportunities.
"It really helps keep [store inventory] fresh and keeps our inside and outside counter people aggressive," he says.
Cummins has a similar agreement between its master and regional warehouse locations, Sunkel says.
"The purpose of our regional facilities is to maximize the availability of parts in close proximity to our customers," he says. "If one of those locations somehow acquires additional inventory we advise them to return it so they can maintain a much healthier mix of products."