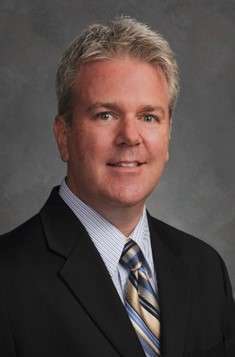 AP Exhaust Technologies has appointed Hugh Charvat as CEO and member of the company's executive team, effective immediately.
Evangelos "Vange" Proimos will continue as the company's executive chairman, working directly with Charvat on developing the company's strategies, growing the business organically and through acquisitions, and supporting AP Exhaust's customer relationships, the company says.
"We are truly excited to have Hugh join AP Exhaust as our CEO. He is the ideal candidate to build on the solid foundation that AP Exhaust has established in the industry," says Proimois. "Hugh is a seasoned and proven industry leader with more than 25 years of experience in the automotive industry and, specifically, in the automotive and heavy-duty exhaust aftermarket. Hugh's familiarity with AP Exhaust goes back to 1998 when he was a customer."
Charvat joins AP Exhaust with more than 25 years of experience in the automotive and truck aftermarket and OEM industries. In his most recent role, he served as chairman, president and CEO at Schrader International, Inc., a global manufacturer and distributor of pressure-related valve and sensing technologies. Under Charvat's leadership, Schrader operated eight global manufacturing facilities and 10 sales and engineering offices around the world selling to the automotive and industrial OEM and aftermarket channels in more than 40 countries.
Before Schrader, Charvat held increasingly significant leadership roles at FleetPride.
"I'm honored and energized for the opportunity to lead this outstanding organization," says Charvat. "The team at AP Exhaust has built a strong and well respected brand in the automotive aftermarket and has a proven track record of delivering industry leading products and outstanding service to their customers.
"I look forward to working with the team at AP Exhaust to continue to build upon their successes and drive continued growth through industry leading service levels and product breadth."