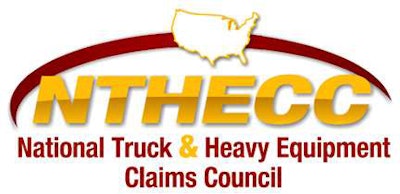 Chief was recently admitted to the National Truck & Heavy Equipment Claims Council (NTHECC), the industry trade organization dedicated to ethics, efficiency and issues involving the servicing of insurance claims and the subsequent repairs of all forms of heavy-duty vehicles and equipment.
Chief was elected into the council as an associate member by majority vote of the membership at its spring meeting.
NTHECC membership is comprised primarily of independent claims adjusters and insurance companies. As one of the few manufacturers of heavy-duty collision repair equipment admitted to the NTHECC, Chief brings a unique perspective to the organization. The members have asked Chief to make a presentation addressing the latest advancements in collision repair equipment for the heavy-duty truck industry at the council's next meeting in October.
"NTHECC membership gives us the opportunity to have conversations with the people who are out there in the repair shops every day, seeing damaged vehicles and how they are being repaired," says Lee Daugherty, heavy duty sales manager for Chief.
"As an NTHECC member, we are part of the team constantly learning what's going on in the 'real world' of the industry so we can work with heavy-duty collision repair shops, insurance adjusters and insurance companies to enhance productivity and safety."