[This article was originally published in 2020 by Trucks, Parts, Service. It has been updated to include more timely information.]
As North America's largest independent roadside inspection and enforcement agency, the Commercial Vehicle Safety Alliance (CVSA) has an outsized impact on vehicle maintenance.
Though CVSA's work has little direct impact on trucking's aftermarket and dealer communities, its inspection efforts can lead to short-term boosts in parts and service business in regions where inspections are active.
The Alliance's annual inspection initiatives — including its Roadcheck inspection blitz, Operation Safe Driver Week and Brake Safety Week — are designed to help proactively identify and alert commercial trucking operations to safety issues on their equipment, temporarily remove dangerous vehicles from highways and improve vehicle safety across the North America.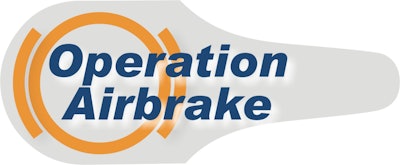 With Brake Safety Week right around the corner, Trucks, Parts, Service spoke with CVSA's Will Schaefer, director of safety programs, to understand how Brake Safety Week inspections are conducted, how many inspected vehicles are forced out of service and how independent aftermarket and dealer parts and service operations can proactively assist their customers to avoid downtime during an inspection boom.
When was Brake Safety Week created? What is the goal of the program?
Schaefer says Operation Air Brake was created in 1998 as a way for CVSA to strengthen its brake inspection programs. CVSA data indicates more than 45 percent of out-of-service (OOS) violations levied during CVSA Roadcheck and other inspection blitz events are brake related, including the No. 1 (braking systems, 28 percent) and No. 3 (brake adjustment, 17 percent) most common OOS violations.
Schaefer says the first brake safety event was held in Canada, but the program quickly expanded across North America. Though no provinces, territories or states are required to participate in Brake Safety Week, Schaefer says between 40 and 60 are active participants each year.
How are inspection locations chosen?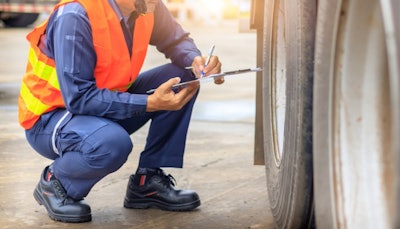 All inspections held during CVSA events are conducted by province or state law enforcement agencies and these agencies determine locations for their inspections. Schaefer says most states and provinces are selective when choosing locations for Brake Safety Week inspections.
"Some states may choose corridors where there are a lot of accidents. Or areas where there may be a lot of construction and trucks need to be able to slow down," he says. "In mountain states [inspections] may be conducted before a truck goes down a long grade. [Wherever] brake performance is critical."
The CVSA website refers to Brake Safety Week inspections as Level IV inspections? What does such an inspection entail?
CVSA defines a Level IV inspection as a detailed inspection of a specific vehicle component or system. Schaefer says during Brake Safety Week, inspectors have the option to perform Level IV or Level I inspections — the latter covers an entire vehicle. Most agencies choose Level IV inspections during Brake Safety Week to enable inspectors to check more vehicles in a short amount of time.
Schaefer says inspectors performing Level IV inspections are able to issue OOS violations for other systems and components if violations are "clearly obvious" and put the driver or other motorists at risk. CVSA's website has a section on its complete Operation Air Brake inspection guidelines.
Are all trucks, buses and trailers subject to an inspection?
Schaefer says all medium- and heavy-duty trucks, buses and non-consumer trailers can be subject to a CVSA inspection. Law enforcement agencies again have the authority to determine how many inspections they conduct. He says most agencies choose inspection targets randomly yet on a regular cadence (such as every tenth truck) during inspection events.
During Brake Safety Week, Schaefer adds all braking systems found on a truck or bus are typically inspected. Most inspectors will do a visual inspection around the truck first before getting under the equipment and checking each wheel end.
What percentage of inspections result in violations, and what violations are most common?
Schaefer says more than one in eight commercial vehicles (13.5 percent) inspected during Brake Safety Week in 2019 were placed OOS. American truckers were sidelined at a slightly higher average than their Canadian counterparts (13.6 to 11.5 percent OOS events). Chafed rubber hoses and kinked thermoplastic hoses led to the highest number of violations, and Schaefer says CVSA is asking inspectors to focus on those hoses during inspections later this month.
Brake-related violations also are commonly levied for brakes out of adjustment, ABS issues and more. Schaefer adds not all violations lead to an immediate OOS claim.
How are drivers directed to address their violations after an inspection?
Schaefer says drivers whose vehicles are placed OOS are not allowed to leave the inspection site until their violation is resolved. While each law enforcement agency is different, Schaefer says many inspectors have a list of dealers, independent service shops and on-site maintenance companies they provide to drivers during an OOS event so the driver can coordinate a repair.
"Officers and inspectors are not interested in being trouble for the driver," he says. "They will usually have a number they can call. But if the driver has a serious problem they will not let him go until it's fixed."
How can truck owners prepare their equipment in advance of an inspection?
Schaefer says this is where proactive maintenance and strong relationships with service provider partners is essential. Regular brake system inspections — more detailed than what is included in a pre- and post-trip inspections — conducted by professional technicians in the weeks leading up to Brake Safety Week should catch any potential violation before an inspector can put a truck OOS. CVSA also has a brake system FAQ with tips for how service providers and vehicle owners can perform upkeep on a brake system to avoid violation.
"Do a brake stroke measurement, measure push rod stroke. Anyone can check their brakes to that level," Schaefer says.
How can parts and service providers offer assistance to customers in advance of an inspection?
"Remind your customers that when inspectors check for brake adjustment, if your brakes are out of adjustment, you can't just adjust them there and go on," Schaefer says. "You have to find out what the problem is and fix it" before leaving.
Service shops who connect with their customers in advance of Brake Safety Week and provide guidance, parts and repairs can not only earn business, they also can ensure their customers stay on the road and avoid crippling roadside downtime later. Though Schaefer estimates 95 percent of fleets are appreciative of inspections and accepting of violations that are levied, they'd much "rather avoid being pulled off the road if they can."