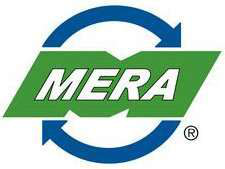 The first meeting date for the Motor and Equipment Remanufacturers Association (MERA) CEO Council has been changed from May 19 to June 26 to resolve a conflict with a major aftermarket customer meeting.
David Overbeeke, president and CEO, Brake Parts Inc., will host the inaugural meeting at the Brake Parts Inc. global headquarters from 12-5 p.m. on June 26 in McHenry, Ill.
MERA says presidents and CEOs from MERA remanufacturer and supplier member companies are invited to register and attend. Similar to other MERA councils, the CEO Council will provide a forum for members to address issues of common concern, share best practices and benchmark business performance. The council will also have an important networking element for leaders in the remanufacturing industry, MERA says.
MERA says an evening networking event will follow the meeting itself, and an optional golf outing is planned nearby on the morning of June 27. A detailed agenda will be posted very soon.
Contact Tom Rippinger at trippinger@mera.org or (248) 750-1280 to RSVP for the meeting.