Causing friction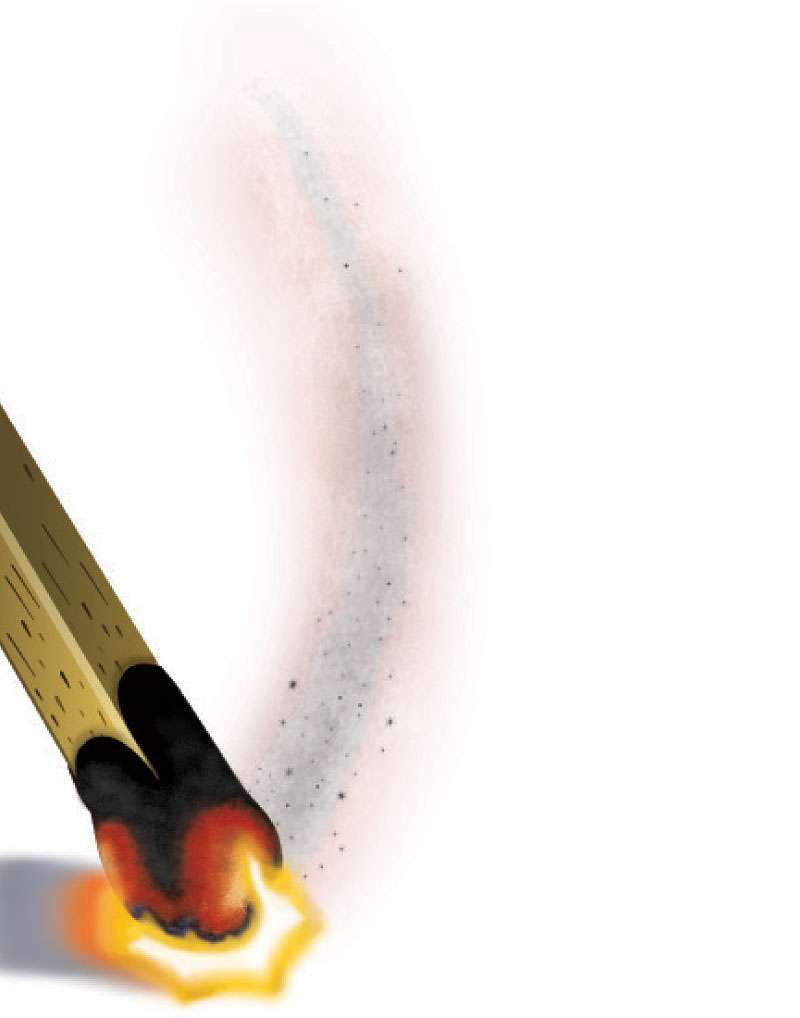 In the absence of any aftermarket standards, how can a shop find friction material that will perform?
Take a good look at the magazine in your hands. Once you finish studying the ads and articles, you could take the pages, combine them with some mounting hardware and re-sell them as a brake lining. It's an absurd example, but it illustrates a significant gap in the regulations that govern aftermarket friction material.
To be specific, there are no rules.
"It is an issue," notes Alan Hendershot, test manager for Bendix-Spicer Foundation Brakes. Vehicle brakes need to meet the stopping requirements of Federal Motor Vehicle Safety Standard (FMVSS) 121 when a truck first leaves the factory, but the rules don't extend to a trailer load of brakes that the truck might be asked to deliver. "There are very low-performing friction materials being sold in the aftermarket," he says.
"A lot of it is very, very bad. It's to the point of being dangerous," agrees Randy Petresh, Haldex vice president – technical services. Then again, it is hard to tell just how bad it is. The products often disintegrate before Haldex engineers can complete a traditional battery of tests.
To compound matters, the existing markings offer little insight into the stopping power of different components. Edge codes printed on the friction material – in the form of something like an "FF" or "GG" – represent different things to different manufacturers.
"That code always was meant to be a quality control measure in the manufacturing facility. It's not a good predictor or indicator of the performance of the material," Petresh explains. "Some states require it, but it's really of no value."
Any reference to the coefficient of friction is largely a measure of the consistency of the material, but it does not offer any insight into factors such as lining life, drum wear or other characteristics, adds Carl Swanson, aftermarket brake product manager for Bendix. And information such as the Friction Material Standards Institute (FMSI) number or drill-hole pattern merely will ensure that the product will fit in place.
One of the few sources of comparative information comes in the form of Technology & Maintenance Council Recommended Practice 628 (TMC RP 628). That chart identifies the torque delivered during a 40-psi brake application.
Leading manufacturers recognize the shortcomings. Haldex, for example, has petitioned the National Highway Traffic Safety Administration and the Federal Motor Carrier Safety Administration to apply the tests of FMVSS 121 to aftermarket products.
In the meantime, buyers should be asking suppliers about any tests that were performed on the products, including the tests that go beyond the scope of FMVSS 121, says Fabio Jurchaks, product manager at Fras-Le. His company, for example, runs material through 500 or 1,000 cycles at a variety of temperatures, while products for the medium-duty market will be exposed to some noise testing.
It also is a matter of finding a supplier who can be trusted.
"The reputation of the manufacturer is very, very important," says Dennis Griffin, Federal-Mogul product manager, commercial vehicle-friction, noting that shops should be wary of deals from unknown players in the market. "Some companies may have graphs and charts but do not have an established track record."
What's the application?
A starting point with the products themselves will be to find friction material that is designed for a vehicle's particular load rating. A material with a higher rating is not necessarily a good thing since it could develop a glaze, eliminating the necessary grabbing power, Hendershot observes.
Even within a specific product line, the promise of good, better or best options largely will be dictated by the vocation of the equipment and the desired results. Brake temperatures that may peak at 250°F in an over-the-road tractor can climb to 600° F or more in the wheel end of a refuse vehicle.
Different formulas will determine how well the components perform in these conditions. Meanwhile, technicians installing brake materials in a school bus will need to be conscious of factors such as noise.
A highway tractor, which travels open highways, actually may benefit more from a low-friction material that will last longer than its aggressive counterpart, Petresh adds.
A medium-friction material would be a better option for a regional carrier involved in an intra-city route around a major metropolitan area, where vehicles load and unload a half dozen times a day. In contrast, dump trucks, cement mixers and some tankers will need the most aggressive stopping power of all.
The choice of one friction material over the next always should consider the overall cost per mile, stresses Alesha Erving, Federal-Mogul product manager, commercial vehicle-undercar. "What might seem like an inexpensive material today could end up being very expensive in the long run." There is no question that any "savings" quickly could evaporate if an additional brake job is required.
Don't forget the springs
The quality of the friction material itself is not the only issue. The mounting hardware must be in good condition as well, and today's hardware is under attack by everything from aggressive de-icing compounds to the chemicals used in a truck wash, Jurchaks notes.
Once return springs begin to weaken, shoes will begin to drag, Petresh agrees. "The brake life goes to hell because the brakes run hotter."
Most friction material is sold in the form of brake kits that contain new retainer springs, return springs, cam and anchor rollers. "Eighty to 85 percent [of customers] purchase their replacement shoes in kit form," Swanson says. If a part is in the kit, it should be used.
Granted, some garbage packers may opt to stick with the existing mounting hardware if the friction material needs to be replaced every few months. "Some of the attaching hardware doesn't have the chance to wear or degrade," Petresh notes.
Maintenance considerations
Ensuring optimal performance doesn't end at selection and installation of the brake lining, of course. Savvy maintenance starts with recognizing that a single brake lining is part of a larger system. Any time friction material is replaced, it also should occur across an entire axle. Otherwise, the new and more aggressive lining will wear out prematurely.
On the other hand, premature wear may not have anything to do with the friction formula itself. A problematic slack adjuster could hold the material tighter to an individual drum, essentially creating a dragging brake, Hendershot says. Swanson, meanwhile, notes that a misshapen, grooved or damaged brake drum also could cause brake shoes to wear unevenly.
The uncertainties of the underlying cause of poor friction wear performance call for careful inspections during every replacement. Erving, for example, stresses the need to look at the condition of surrounding components like the drum, slack adjuster, bearings and oil seals alike.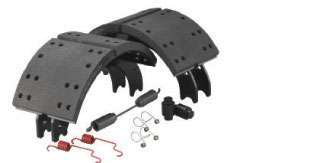 Shops also should instruct drivers not to push the brakes too hard for the first 500 miles after a brake job, to help limit the chance for any glazing, Jurchaks notes. "The latex formulas are much more resistant to that, but we still require going through the procedure," he says.
Unfortunately, even though the choice of formulas can make a big difference in performance, suppliers are tight-lipped about the materials they actually use. "Every major manufacturer has its own proprietary materials and chemistry, which they will guard with their life," Petresh says.
Options like fiberglass, steel wool and Kevlar are mixed with an array of compounds like friction modifiers and resins. The ultimate recipe is as personal as the one used to make grandma's favorite cake.
"Years ago when we had asbestos material, everything was based around an asbestos matrix," he recalls. "It [the banning of asbestos] really changed the mix dramatically. Everybody went off on their own tangent to find a replacement."
Ever-changing technology
Hendershot suggests there are other changes to come. "The friction industry is formulating new materials that eliminate material such as copper, to be in compliance with some of the new state laws," he says as an example. Changes like that are no small tasks for the engineers.
The processes used to bake the gripping recipes also continue to evolve. Major manufacturers all point out the importance of automated production machinery, which can ensure more consistency from one batch of brakes to the next.
But if your customer is looking to make a change of any sort, Petresh stresses the need to take it slowly. "Try a certain percentage of the vehicles in his fleet," he says. "Watch it over time and communicate with the drivers and make sure you get that feedback in terms of performance." n