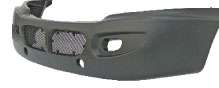 Hendrickson's Aero Guard Bumper Available for International ProStar
Hendrickson Bumper and Trim's Aero Guard bumper technology combines resin technology, injection molding processes and a proprietary design to create a heavy-duty aerodynamic, lightweight nonmetal bumper, the company said.
Introduced initially for the International ProStar tractor, the bumper employs heavy-duty structural ribbing and an extra-thick fascia in a unified structure designed to provide cold-impact durability down to minus 400F while improving strength, engine cooling and ground clearance.
Made from fully recyclable materials, the bumper is designed to be aerodynamic and lightweight to enhance fuel economy. Designed as a molded-in-color two-piece middle-split bumper, Aero Guard is engineered to work with the factory tilt mechanism and can be installed and replaced with no downtime or paint costs.
Hendrickson
Visit tpsdigital.com/info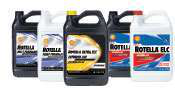 Shell Lubricants Revamps Heavy-duty Coolant Portfolio
Shell Lubricants introduced a revamped Shell Rotella heavy-duty engine antifreeze/coolant product portfolio that is led by Shell Rotella Ultra ELC, an extended-life antifreeze/coolant for use in heavy-duty diesel, gasoline and natural gas-powered engines.
"Shell Rotella Ultra ELC is an improved-performance next-generation extended life engine coolant that is designed to meet the more severe operating conditions of new emissions-compliant engines," said Stede Granger, technical manager for Shell Lubricants. "Shell Rotella Ultra ELC is the most technologically advanced coolant offered by the Shell Rotella brand."
Shell Rotella Ultra ELC is joined in the line of heavy-duty coolants by Shell Rotella Fully Formulated, which has replaced Shell Diesel Ready Fully Formulated Coolant/Antifreeze, and Shell Rotella ELC.
Shell Rotella Ultra ELC, Shell Rotella ELC and Shell Rotella Fully Formulated currently are available in bulk and drums and will be available in gallon bottles before the end of 2010.
Shell Lubricants
Visit tpsdigital.com/info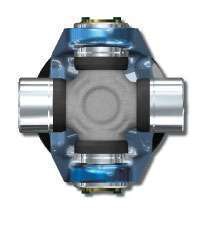 Dana Enhances Spicer Life Series Driveshafts
Dana Holding Corp. announced it enhanced its Spicer Life Series (SPL) Model 250 universal joint assembly to improve product performance and durability. Designed to meet the needs of low-emissions, high-efficiency Class 8 trucks, the SPL-250 universal joint assembly offers more than a 40-percent improvement in dynamic bearing capacity – in the same compact package – to create a driveline with more power density, according to the company.
The universal joint assembly utilizes a new bearing package that includes larger needle bearings for increased capacity, a special Viton synthetic seal for improved grease retention and serviceability, and a thermoplastic seal guard to exclude contaminants.
In addition, a new premium synthetic lubricant provides further improvement in bearing life through the initial three-year/350,000-mile lubrication interval. The assembly also is offered with the Spicer Quick Disconnect feature, making it easier to service the powertrain. n
Dana Holding Corp.
Visit tpsdigital.com/info