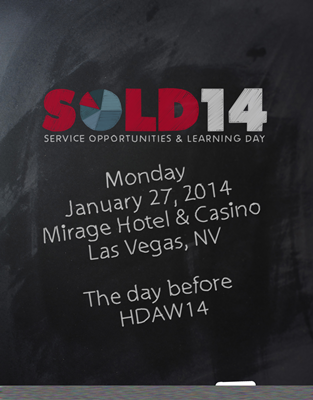 In the fast-paced world of commercial trucking downtime is death. Fleets don't tolerate it and owner-operators can't afford it.
The independent aftermarket was created to address this issue. Independent distributors and service providers are located throughout North America to service any customer at any time.
Speaking during the second-annual Service Learning and Opportunities Day (SOLD) Monday, Jan. 25 in Las Vegas before Heavy Duty Aftermarket Week (HDAW), a panel of aftermarket service experts highlighted all of the areas where independent distributors can use that industry need to grow their businesses.
"When it comes to service, price isn't important. Time is," says John Bzeta, president at Fleet Brake. A customer that has a truck down on the side of the highway doesn't need the cheapest part, nor does he want it. He wants the part that is closest to him and can get him back on the road, Bzeta says.
That always has been, and continues to be, the aftermarket's sole goal, adds Tina Alread, director of sales and marketing for HDA Truck Pride.
The independent aftermarket exists to get the customer that part quickly, she says.
But providing parts quickly and effectively isn't the independent aftermarket's only opportunity. As parts distribution strategies continue to change, the business opportunities provided by well-staffed, well-trained and available service technicians is becoming invaluable.
Aftermarket distributors need to be capitalizing on that market, the panel says. When done well, VIPAR's Jim Pennig says its an area where growth can be substantial.
The panel says one way to do this is through expertise. Gordon Botts, president at Botts Welding and of the American Council of Frame and Alignment Specialists (ACOFAS), says aftermarket businesses need to actively use their expertise to grow their customer base and reputation.
Botts says his business services customers' frame, alignment, chassis and suspension needs throughout greater Chicagoland. Botts says his price isn't the cheapest, but the quality of work his employees do draw customers in and keep them coming back.
That allows Botts Welding to build its brand, which is something the panel unanimously supports. Customers don't rely on brand loyalty like they did 10 or 20 years ago. They rely on distributors and service providers who can differentiate what brands are worth stocking and using, says Bzeta.
"Our job is to cut through the BS and provide information our customers can use," he says.
Before closing, the panel also addressed the issue of finding salespeople and technicians to perform this work. The group acknowledged the aftermarket needs to join forces to create a strategy for bringing in new employees.
"We need to collaborate and make this happen," says Botts.
If the market, can do that, sales will follow, the group says.