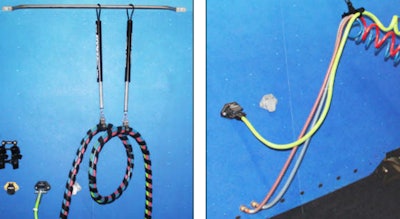 This month's edition of Phillips Qwik Tech Tips asks the question, "Rubber versus nylon: Why choose one over the other?" Though differences exist between rubber and nylon air lines, one is not necessarily better than the other.
"While nylon coiled air lines are significantly lighter in weight, their straight rubber counterparts rarely kink or tangle. However, as long as both are utilizing the correct working length, are supported properly and well-maintained, performance should be the same," according to Phillips, adding, "It all really comes down to preference and convenience."
In addition to using suitable cable support and inspecting fittings, the company includes several other tips for maintaining rubber and nylon air lines.
For more information on properly maintaining both types of air lines, please CLICK HERE.