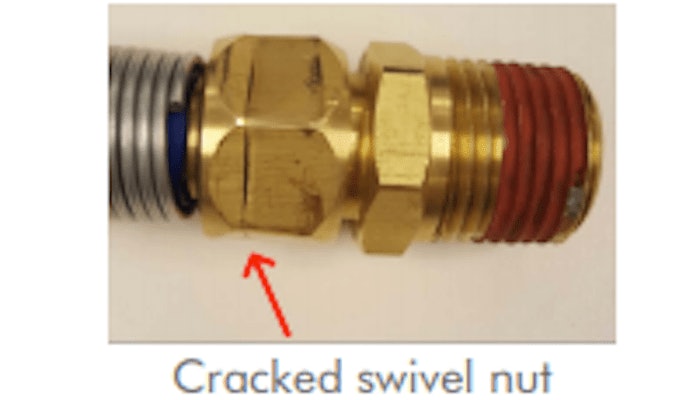 Phillips Industries has released its newest Tech Tips. This month's edition offers guidance for truck techs regarding adapter fittings.
According to the company, tractor-side fittings on an air line typically consist of three to four pieces that make up the entire fitting. The three most important components are the adapter fitting, the swivel nut in the middle and a permanently fitted piece on the air line with a beveled cone-shaped edge.
The adapter fitting is removable with one side that is threaded into the tractor protection valve. The other side of the adapter fitting is beveled around the rim and designed to perfectly connect with the cone's reversed beveled edge on the piece permanently installed on the air line. The swivel fitting in between these two pieces tightens the adapter fitting and cone together to create a tight seal, Phillips says.
Tech Tips says cutting corners during installation can lead to an improperly seated fitting, which leads to air leaks. When replacing air lines, it should never be a common practice to install the new air line with the old adapter fitting that still may be installed on the tractor from the previous air line.
For more tips and to read the entirety of this month's issue, please CLICK HERE.