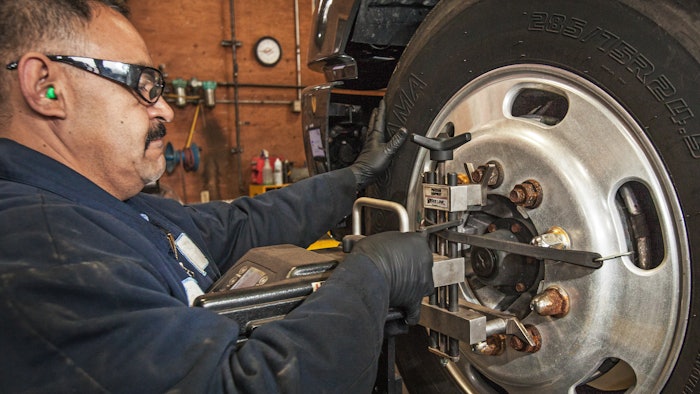 The Federal Trade Commission announced Monday it intends to increase its investigation and enforcement against unfair and unlawful repair restrictions from OEMs. 
Citing a May 2021 report to Congress as the genesis for Monday's public comment, the FTC states that while unlawful repair restrictions have "generally not been an enforcement priority for the Commission for a number of years," the FTC has recently determined it needs to devote more enforcement resources to combating these practices. 
"Restricting consumers and businesses from choosing how they repair products can substantially increase the total cost of repairs, generate harmful electronic waste, and unnecessarily increase wait times for repairs," the FTC states. "In contrast, providing more choice in repairs can lead to lower costs, reduce e-waste by extending the useful lifespan of products, enable more timely repairs, and provide economic opportunities for entrepreneurs and local businesses."
In Monday's statement, which was approved by a 5-0 vote, the commission notes it will prioritize investigations into unlawful repair restrictions under relevant statutes such as the Magnuson-Moss Warranty Act and Section 5 of the Federal Trade Commission Act. 
The FTC also reports it intends to bring an interdisciplinary approach to the issue, "using resources and expertise from throughout the agency to combat unlawful repair restrictions." The organization adds it will closely coordinate with state law enforcement and policymakers to ensure compliance and to update existing law and regulation to advance the goal of open repair markets.
[RELATED: CVSN announces warranty protection bill introduced in Massachusetts]
"The FTC has a range of tools it can use to root out unlawful repair restrictions, and today's policy statement would commit us to move forward on this issue with new vigor," says Lina Khan, FTC chair. "The Commission calls on the public to submit complaints of violations of the Magnuson Moss Warranty Act, which prohibits, among other things, tying a consumer's product warranty to the use of a specific service provider or product, unless the FTC has issued a waiver."