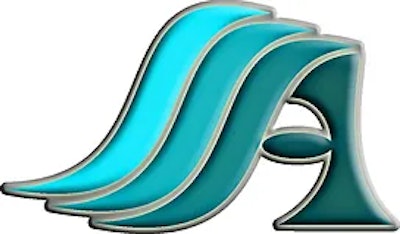 The Service Specialists Association (SSA) recently held its annual convention in Coral Gables, Fla.
The event kicked off on Oct. 11 with the association's annual golf tournament. It was a hot day but that didn't stop the SSA attendees from enjoying the experience.
The convention then held two days of educational sessions.
On Oct. 12, Michael Halter from Haylor, Freyer & Coon gave two great presentations, both very relevant to small businesses. The first was on cybersecurity. He noted how small businesses with 50 or fewer employees are the most at risk for cyber attacks. He also reviewed the different types of attacks and how to best protect businesses. His second presentation was on nuclear insurance events. This topic focused on drivers and vehicle safety. Small businesses are at-risk by lawsuits that are expensive. He shared ways to reduce our risk and better equip employees and vehicles with safety precautions.
Also presenting at the event was Hendrickson's Dave McCleave, who gave his annual "State of the Industry" report. The SSA always looks forward to this expansive presentation. This year, McCleave gave solid insight into the future of the heavy-duty industry.
Supplier presentations and product profiles were given by Automann, Weller and Dorman. Then on the afternoon of Oct. 12, SSA chartered a bus and headed to Rose Spring, owned and operated by an SSA shop member, Enrique Vinas (Kiko). This was a unique opportunity to see how shops vary from region to region and SSA attendees enjoyed the event.
The SSA also gave a formal farewell to two outstanding men from the industry, Sam Stantial from Dayton Parts and Brian Balough from Automann, as both are heading into a well-deserved retirement!
On Oct. 13, the first event presentation was from Bob O'Gorman, president of Automotive Life Institute. He gave a summary of safety concerns and precautions when dealing with lifts and jacks. He also reviewed safety courses, certifications and ways to manage equipment to improve standards in repair facilities.
The second speaker was Gonzalo Calzon of Bottomline concepts. He shared information about the Employee Retention Credit (ERC). This federal government credit was created during the COVID-19 pandemic to assist businesses with the costs to retain employees. Information and qualifications for funding were shared with the group.
The third speaker of the day was Joe Riley of National Drug Screening. He gave very helpful information concerning the current rules and regulations for drug screening. He reviewed the options for DOT and Non-DOT companies. Joe also talked about the changing landscape of legalized Marijuana and how it affects hiring and retention efforts.
Supplier presentations included Envirocool, APM, Stemco, Meritor, Atro and L&H.
The conference concluded on Oct. 14 after a speedboat adventure tour of Miami. Overall, SSA says it was a wonderful convention! The SSA board of directors wishes to thank all of the shop members, suppliers and speakers for attending and contributing!
The SSA also announced that next year's convention would be in Burlington, Vt. For more information, visit SSATruck.com.