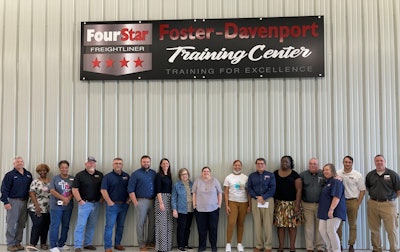 Four Star Freightliner has dedicated its training center for diesel technicians to the memory of two employees who passed away earlier this year.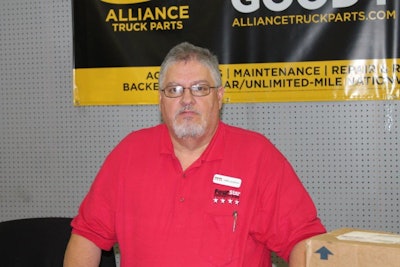 Renamed the Foster-Davenport Training Center, the 6,500 sq.-ft., training center was commemorated for Tommy Davenport and John Foster during a ceremony last week.
For most of his 20 years with Four Star Freightliner, Davenport served as the company's parts director and later as its safety director and customer advocate. He passed away from complications from COVID-19 in January. Foster served Four Star Freightliner for 10 years as its truck detailer. He also passed in January after a brief illness.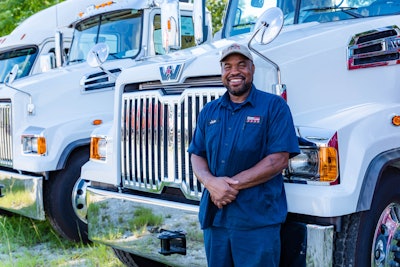 "We lost two family members in January within two weeks of each other," says Jerry Kocan, Four Star Freightliner Dealer Principal. "We know we now have two people in heaven looking out for us."
"John had the ability to bring a smile everyone's face," adds Scott Coleson, Four Star Freightliner CFO. "And Tommy was a wise man, and I had a lot of respect for him."
"I'll never forget the smile that John Foster had. We spent a lot of Saturday mornings talking about life and football," said Kocan. "I loved him immensely."
In addition to Four Star Freightliner employees, the families of Davenport and Foster were also in attendance at the dedication ceremony.