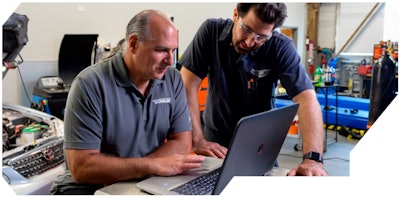 Dorman Products has announced it is offering a weekend-long technician training event at its proving grounds facility in Colmar, Pa., Sept. 17-18, 2022. The event can be attended in-person or via simulcast.
The event is being hosted by Jerry "G" Truglia, Pete Meier, Swede Oun and Ken Zanders, and will cover vehicle electronics, hybrid and electric vehicle systems, computer systems and heavy-duty air brakes.
In-person: $250 (Includes full-color training materials, breakfast and lunch and meet-and-greet with the trainers.)
Live broadcast: $150 (Includes downloadable PDF training materials.)
To ensure the best training experience for guests, space is strictly limited, Dorman says. The event itinerary can be found here.