Another year coming to a close means two things in the aftermarket — Heavy Duty Aftermarket Week is right around the corner and the Trucks, Parts, Service Top Products Countdown is underway.
The TPS Top Products Countdown has been a mainstay on the aftermarket calendar since 2014. Milwaukee Tool has earned the top spot on our countdown in each of the past two years and is the fifth company to top our list in its eight years of existence. Other companies to earn the top spot on the TPS Top Products Countdown are Dorman HD Solutions (2014, 2015), Minimizer (2016), Grote Industries (2017) and Snap-on (2018, 2019).
The companies and products on the TPS annual countdown are determined solely by reader engagement on this website over the past year.
This year's countdown includes eight companies — five of which are making their first appearance on our list. Beginning with today's entry, we will announce one product each business day for the next two weeks. Announcing our top product of the year on Dec. 30.
[RELATED: Milwaukee Tool earns top spot on our 2021 top products countdown]
Earning the No. 10 spot on our 2022 countdown is OTC. This is the second time OTC has appeared on our annual countdown (it also held the fourth spot on our 2020 list). This year the company is recognized for its service shop tools for Navistar repairs.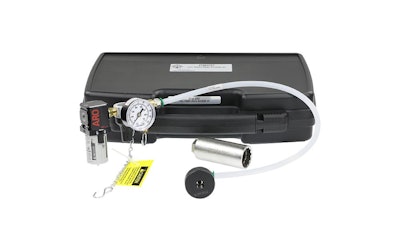 Released in April, OTC's 13 new tools are designed to help technicians complete a wide range of repairs on Navistar diesel engines. The products are made from high-quality durable material and are designed to provide easier and simpler repairs, the company says.
The tools include cam gear pullers, piston ring compressors, real seal installers, pitman arm pullers, power brake bleeding kits and more.
To read OTC's original release in its entirety, please CLICK HERE.
Please check back tomorrow as the TPS Top 10 countdown continues with product No. 9.