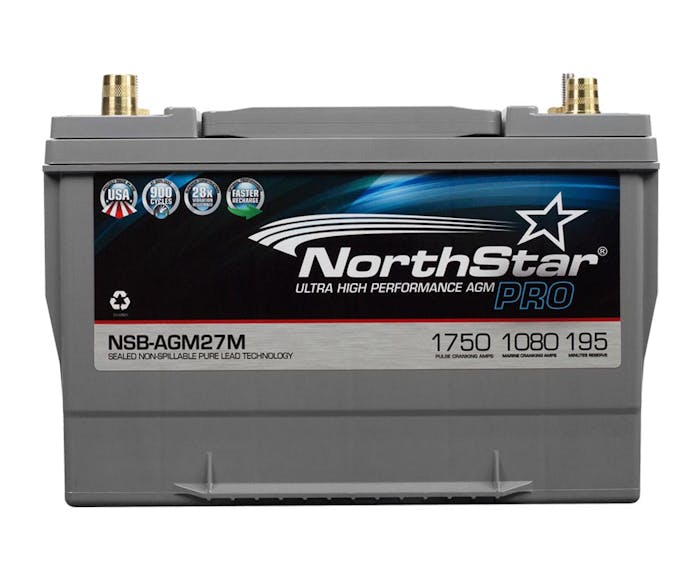 EnerSys announced Tuesday it now offers a complete line of ODYSSEY and NorthStar PRO batteries designed to power Recreational Vehicles (RV) and their related onboard accessories.
The complete line includes ODYSSEYPerformance, ODYSSEY Extreme and NorthStar PRO Group 24, Group 27, Group 31 and NorthStar PRO Group 65 dual purpose batteries, which are engineered to provide premium starting power along with auxiliary and emergency power, the company says.
"The use of RVs for vacation traveling up to full-time occupancy continues to gain popularity, especially during recent months where individuals have been social-distancing to protect against the spread of COVID-19 and seeking to find remote locations with minimal, direct human interaction," says Bryce Gregory, systems product manager of transportation and specialty, EnerSys. "Our selection of high-performance and virtually maintenance-free ODYSSEY® and NorthStar® batteries are the ideal power solutions for RV enthusiasts and are capable of starting the engine while powering other onboard electronics over the course of a full day to enhance the overall user experience."
EnerSys says ODYSSEY and NorthStar PRO batteries provide deep cycle reserve power and maximum cranking power, with engine cranking pulses up to 3,125 amps for five seconds, which is double that of equally sized conventional flooded lead acid batteries. They feature a three- to 10-year service life and a two-year storage life at 77°F (25°C). Classified as "non-spillable" by the U.S. Department of Transportation, they are also vibration and shock resistant. Both battery brands are available in a wide variety of sizes with Cold Cranking Amps (CCA) as high as 2,250, the company adds.
Additionally, EnerSys offers ODYSSEY battery chargers that provide automatic six-stage charging and a wide range of built-in safety features. They facilitate full and proper charging, and are available in 6-amp, 12-amp and 20-amp models, backed by a limited two-year full replacement warranty.