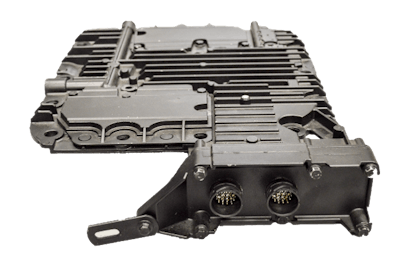 Weller Truck Parts continues to expand its Electronics and Mechatronics department with complete remanufactured Volvo I-Shift replacement and Mack mDRIVE replacement TECUs.
Reman TECUs complement Weller-remanufactured I-Shift/mDRIVE replacement control housings. The company says each control housing is completely disassembled, washed, and inspected. During reassembly, new brass pads are installed, and all solder joints are reflowed. Each control housing is then leak down tested and dynamically tested in a transmission to ensure complete functionality, the company says.
"As the I-Shift has aged, we have noticed a need for remanufactured TECU and control housing assemblies," says Ryan Van Vels, Weller's Electronics and Mechatronics Program Manager. "When servicing an I-Shift transmission, it is important to understand that whatever contaminants are in the vehicle's air system will enter the TECU and control housing. Air passages, the air pressure sensor, control valves, seals and pistons will all be affected by this contamination and can ultimately affect shift performance."
He adds, "The act of installing a used, contaminated TECU and/or control housing on a reman transmission is not a logical repair; therefore, Weller has moved to offer a complete reman control package in addition to our reman I-Shift transmissions."
Reman TECUs are available for immediate purchase and can be bundled with the control housing for a customer's convenience, Weller says.