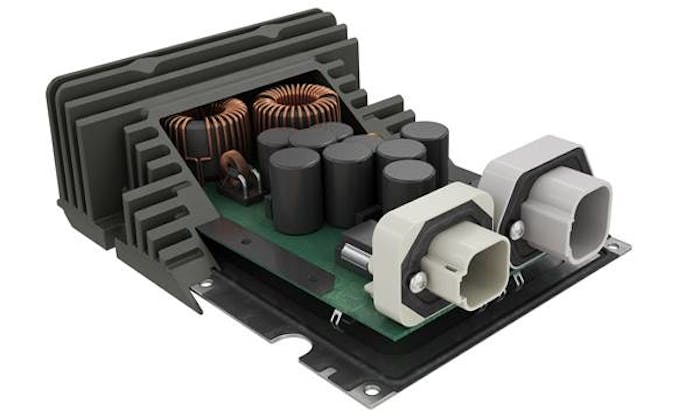 Eaton announced Wednesday its Vehicle Group now offers an array of low-voltage electrical components to fulfill growing power and control requirements, including conversion, protection and distribution for commercial vehicles and off-highway applications.
Eaton says the technologies are designed for multiple segments, including commercial vehicles as well as military, construction and agriculture applications.
"We make it easy for customers by offering a full line of low-voltage electric technologies," says Pratik Trivedi, vice president and general manager, Eaton's eMobility North America. "There are competitors that provide those products individually, but we supply a full line of commercial vehicle and off-highway electrical solutions."
Eaton's lightweight, low-voltage technologies are designed to withstand harsh environments. The customizable portfolio can be easily integrated into a vehicle's existing architecture based on customer demands. 
The company says its line of OMNEX Trusted Wireless mobile control solutions for heavy machinery and field operations provide a greater degree of safety and efficiency on construction sites. The wireless controllers operate heavy machinery, such as vacuum trucks, tow trucks, concrete mixers and cranes. Remote operation provides several benefits, including reducing the amount of personnel on-site and keeping workers out of harm's way, the company says.
"We offer intelligent features that differentiate us from competitors," Trivedi says. "Our electrical products are designed to work together to provide a systems solution for our customers."