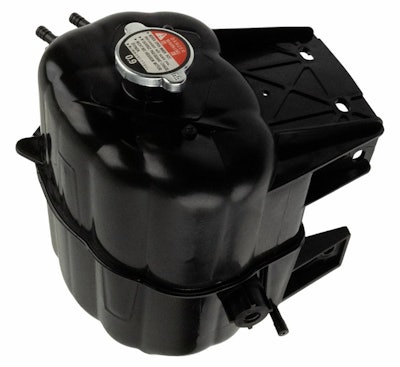 World American has added 17 more part numbers to its heavy-duty product line.
The new components include six coolant reservoir/surge tanks for International models — model years 2001 to 2011 and 2013 to 2019 depending on the part number — five NOx sensors for various Cummins engines, two International side bars, an International spring pin, a Mack spring pin and a washer for multiple applications.
All parts are in stock and eligible to ship today, World American says.