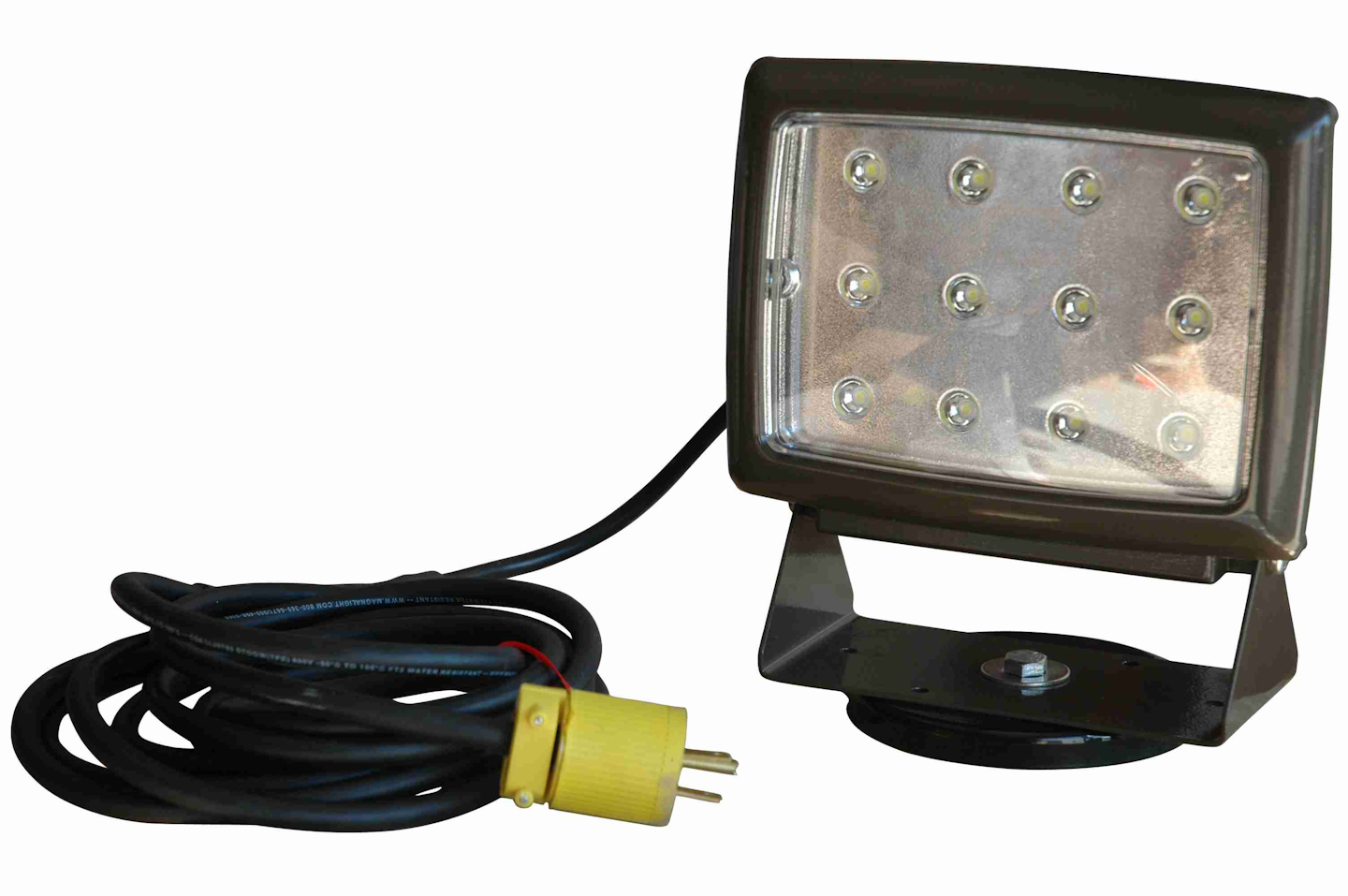 Larson Electronics has announced the release of a new LED work light designed to provide professional technicians with a powerful and versatile alternative to hot running incandescent drop lights.
The AML-LED-WP40-M-22C LED Mechanics' Work Light produces output comparable to a 250 watt metal halide lamp, the company says. The light features heavy-duty construction combined with LED lighting technology and magnetic mounting to produce a work light capable of providing more and better quality light from a safer and easier to operate fixture, the company says.
The light produces 1,462 lumens of clean white light from only 40 watts of power. Larson says the LED design of the light also offers further benefits in the form of an extreme 50,000 hour operational life, high resistance to damage from impacts and dropping, and better light color quality than typical incandescent or halogen bulbs.
Operators can attach the light to toolboxes, hoods, underbodies, and just about anywhere a powerful source of illumination is needed, the company says.