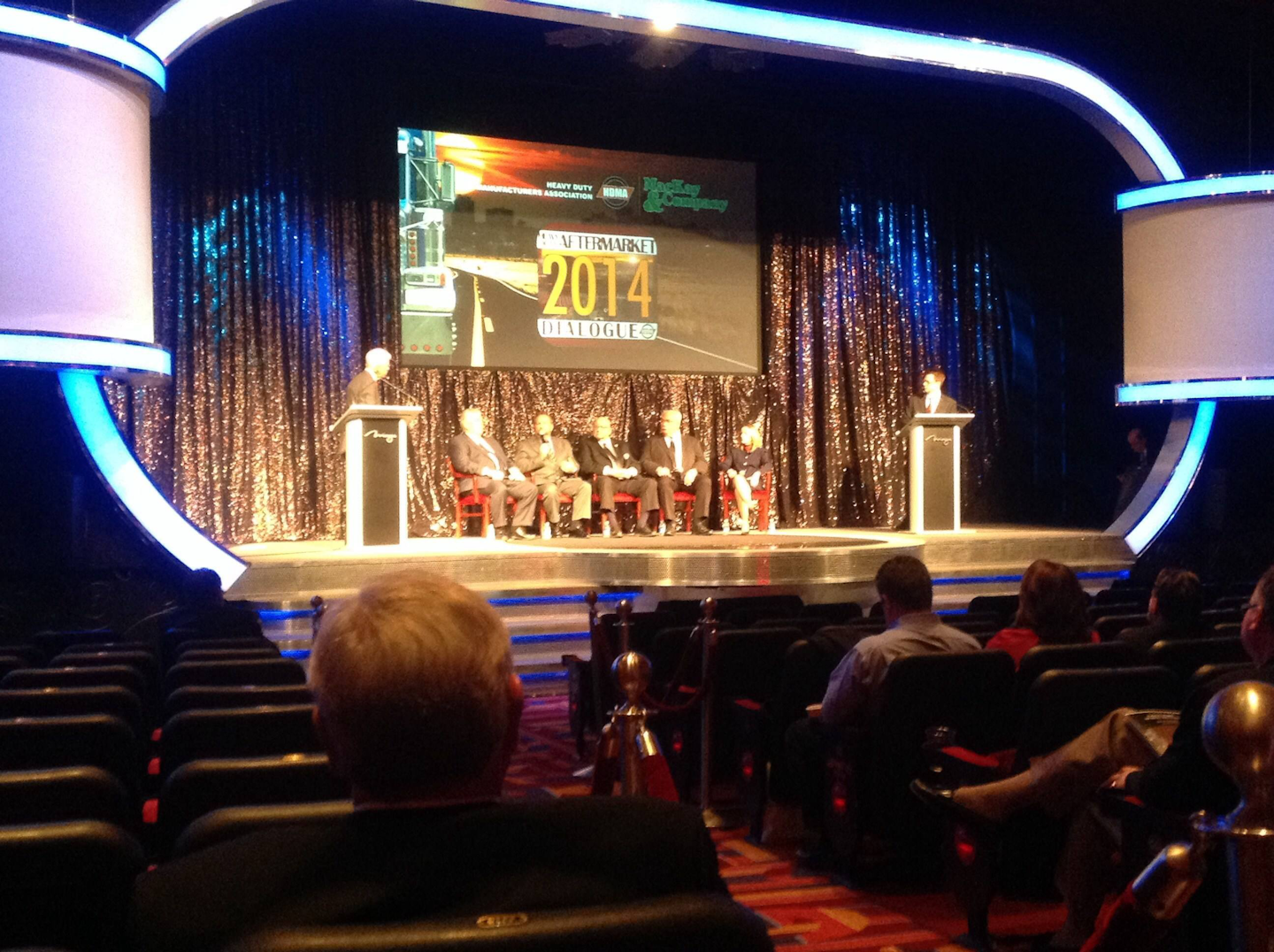 When you're in the cereal aisle, do you always buy Cheerios?
If you've ever started your morning with a bowl of Toasted Oats, you know about private-label brands.
Designed to offer a product at a fraction of the price of a premium brand, private-label brands have been a mainstay in your grocery store for decades.
Speaking at Heavy Duty Aftermarket Dialogue Monday, Jan. 27 in Las Vegas before Heavy Duty Aftermarket Week (HDAW), Navistar's Michelle Calbi and VIPAR Heavy Duty President Steve Crowley discussed the benefits and drawbacks private-label brands offer in today's aftermarket.
When properly researched and engineered, "private-label brands can enhance your product offering in your distribution channel," says Calbi.
Calbi says International and her previous company Freightliner worked hard to create complementary products to their OEM products for second- and third-generation truck owners. Today's fleet population is older than ever before, and Calbi says there is an opportunity in today's marketplace for dealers and distributors who can provide customers with quality replacement parts at reasonable prices.
Crowley agrees, but says when a distributor decides to add private-label products it is imperative that they research the brand and the part's quality.
The premium component suppliers in today's marketplace are successful because their products are reliable. Customers trust these brands because they know they have been tested and proven to work, Crowley says.
An aftermarket private-label brand must live up to that same standard.
Distributors who offer private-label brands they have not researched and validated risk selling products that don't live up to expectations, Crowley says, and that hurts the distributor's brand as well as the supplier.
Calbi agrees, and notes today's OEMs work diligently to produce private-label products that live up to the standards of their OEM counterparts.
Both presenters note the risks associated with private-label offshore products. Crowley notes low-quality off-shore products and counterfeit products are a "scourge" on the market.
Private-label parts might offer a cost savings, but Calbi says there is a risk when manufacturers produce poor components in order to win on price.
"You don't want someone to get hurt," she says.