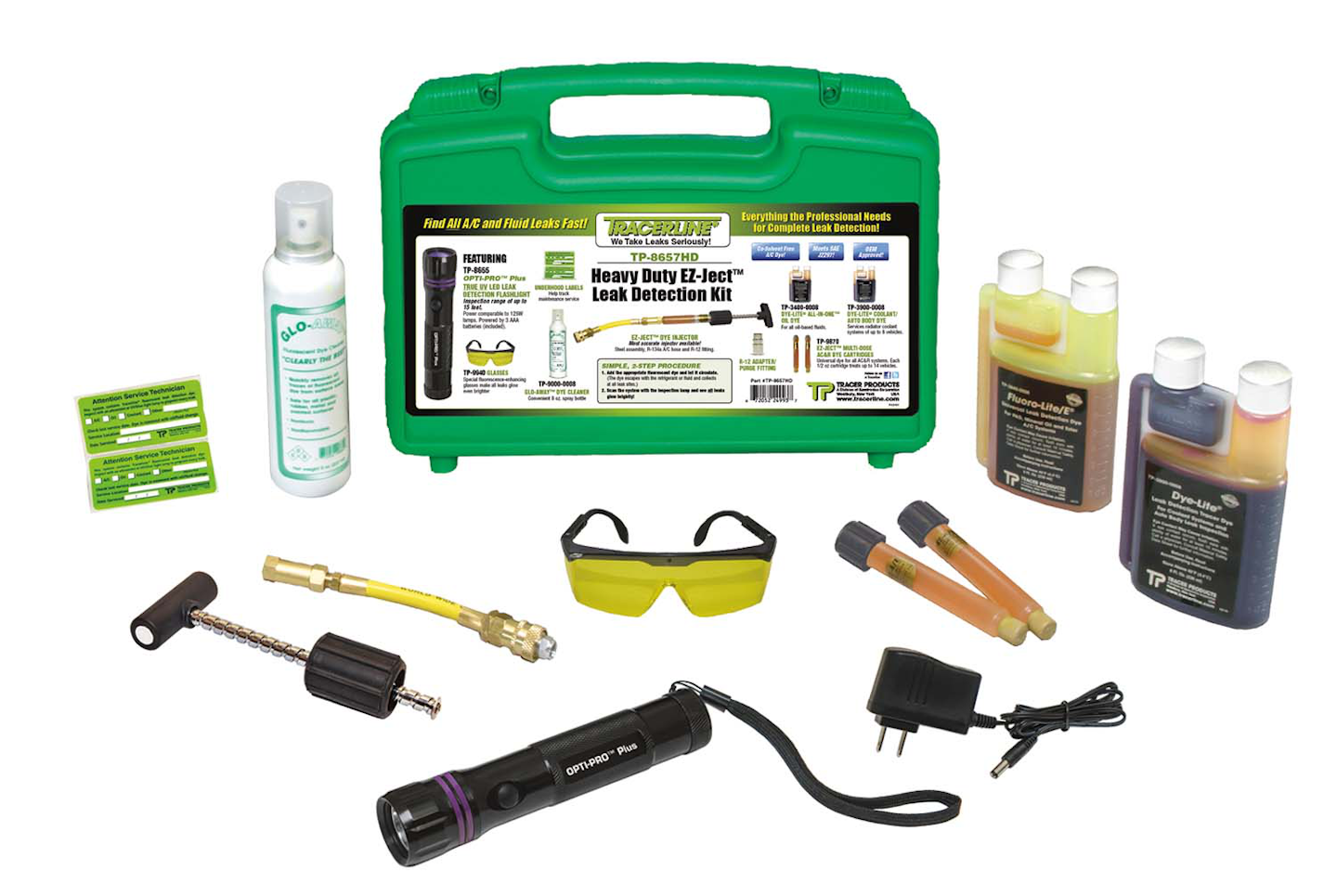 Tracer Products has announced a new heavy-duty kit that easily pinpoints all refrigerant and fluid leaks quickly and efficiently.
The OPTI-PRO Plus/EZ-Ject Heavy Duty Kit (Part No. TP-8657HD) features the OPTI-PRO Plus, a cordless, ultra-compact, true UV (violet light) leak detection flashlight with convenient on-board recharging. With power comparable to high-intensity 125 watt lamps, the high-output UV LED provides optimal fluorescent dye response and contrast, causing each and every leak to glow, the company says.
Included in the kit are an EZ-Ject A/C dye injector with hose/coupler and purge fitting, two EZ-Ject universal A/C dye cartridges, and an 8 oz. twin-neck bottle of Dye-Lite All-In-One concentrated oil dye for oil, fuel ATF, power steering and hydraulic leaks. Also included are an 8 oz. twin-neck bottle of Dye-Lite water-based dye for coolant and truck/trailer body leaks, an 8 oz. spray bottle of dye cleaner, and fluorescence-enhancing glasses, the company says.