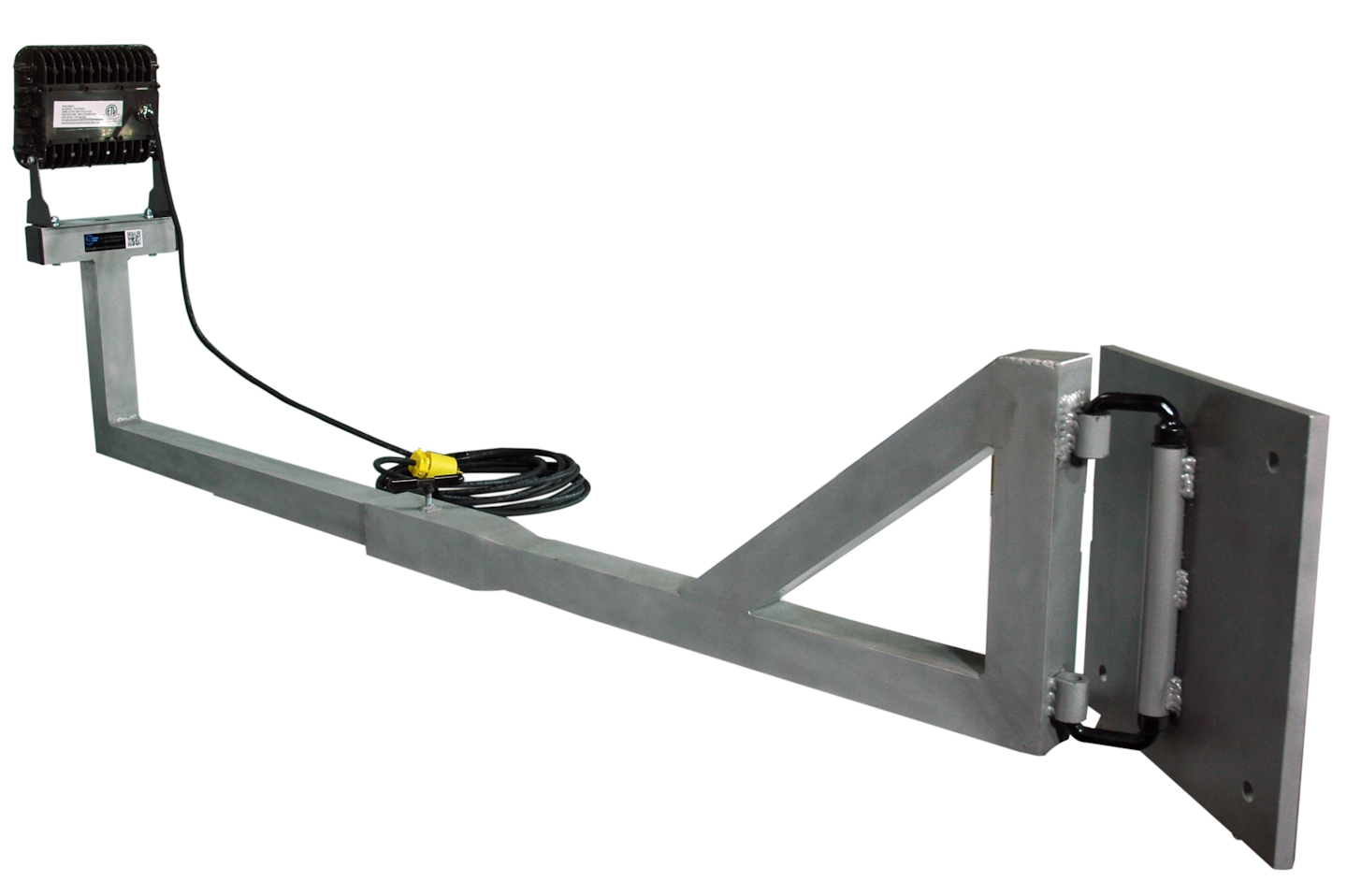 Larson Electronics releases a 60 watt LED work area dock light with a 3.5 ft. to 6 ft. adjustable pivoting arm.
This work area LED dock light provides 5,400 lumens of high-quality light while drawing only 0.5 amps at 60 watts on a 120 volt AC power source, Larson Electronics says.
The WAL-DL-WP60E-72-1227 extendible work area dock light provides operators with a powerful and energy efficient alternative to traditional gas burning filament luminaries, the company says. LED technology and the adjustable swing arm design make this lamp an excellent replacement upgrade option of less durable and efficient halogen or HID loading bay and dock lights.
This work area LED dock light provides 5,400 lumens of high quality and is mounted to an adjustable two-part swing arm constructed of lightweight aluminum, the company says. The two-piece arm makes it easier to mount, since the light and front half of the arm does not need to be connected during installation. Once mounted, Larson says operators install the front section of the swing arm, securing it in place with the locking T-handle set screws. The swing arm is adjustable from 3.5 ft. to 6 ft. and the arm swings 170° providing full adjustability for this LED unit.
"The swing arm design makes this unit a great option for loading areas and docks," says Rob Bresnahan with Larsonelectronics. "It is a direct replacement for 500 watt quartz dock lights and creates less heat in the work space while drawing less power."
Larson adds the copper free aluminum alloy body of the LED light head is powder coated for added durability and an attractive aesthetic appearance. A special heat dissipating design, in conjunction with LED technology, helps this fixture to achieve an excellent 50,000 hour rated lifespan with 70 percent lumen retention. Larson says 45 LEDs producing 120 lumens each are paired with an angled reflector to produce 120° flood beam spread to provide light over a larger area nearer the fixture.