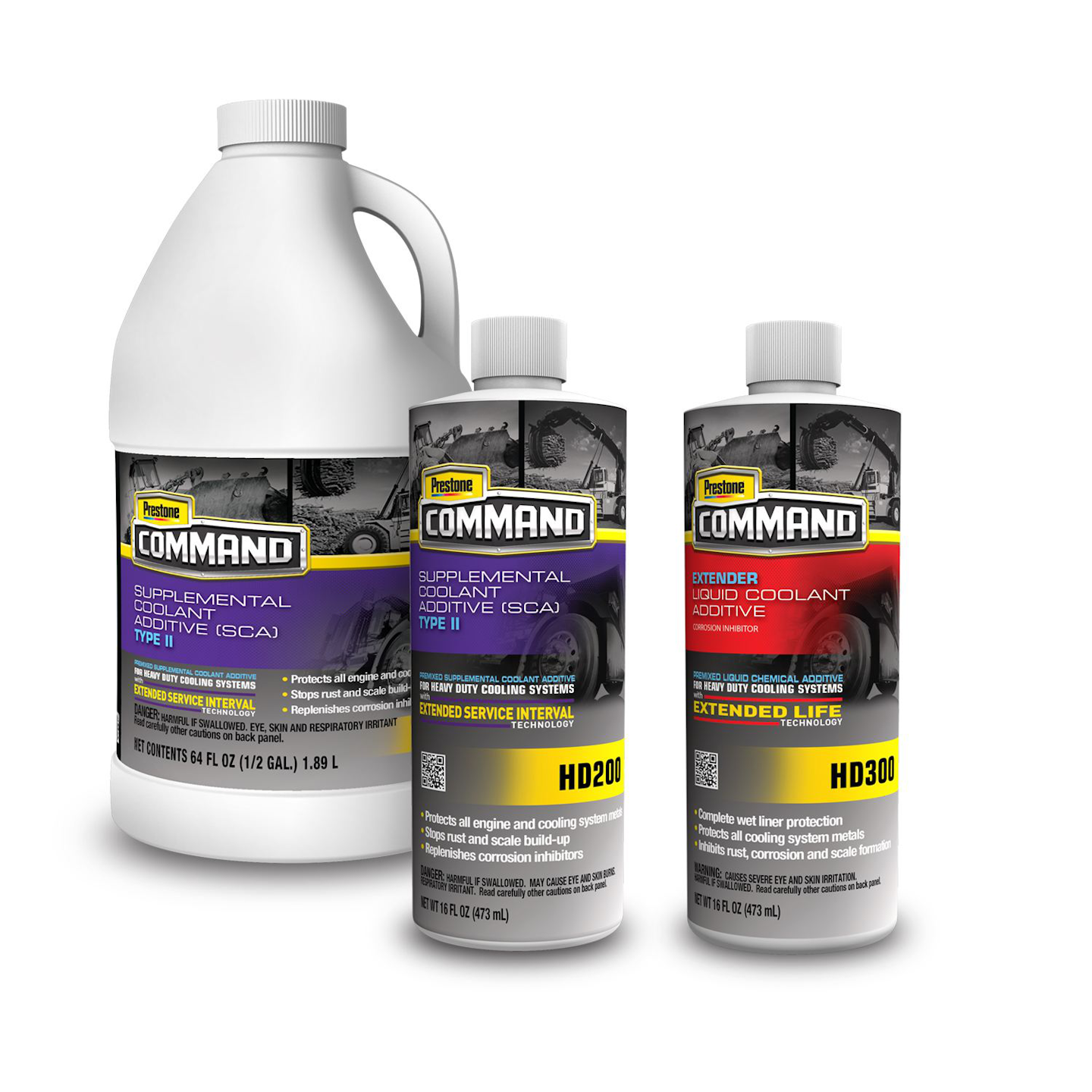 Prestone has added new supplemental coolant additives (SCA) and extender liquid coolant additive corrosion inhibitors to its line of heavy duty cooling system solutions.
"The addition … to our product line demonstrates our continued commitment to the Heavy Duty market we serve," says Mike Henning, Prestone Marketing Manager, Heavy Duty. "These products provide vital protection for heavy duty engines while complementing the Prestone Command line, making Prestone Command the Go-To choice for fleet managers when it comes to engine protection."
Prestone Command's SCA, the company says, protects coolant systems from corrosion, prevents the build-up of harmful deposits, and controls the pH balance with dependable chemical conditioning. For use with heavy duty cooling systems with Extended Service Interval Technology.
According to Prestone, their SCA will stop rust and scale build-up, protect all engine and cooling system component metals and replenish corrosion inhibitors.
Prestone Command extender liquid coolant additive is a corrosion inhibitor recharge for heavy duty cooling systems with extended life technology. This premixed liquid chemical additive for heavy duty cooling systems is specifically engineered for extended service interval technology. Prestone says its extender additive will replenish lost corrosion protection, inhibit rust, corrosion and scale formation, provide complete wet liner protection, and protect all cooling system metals.