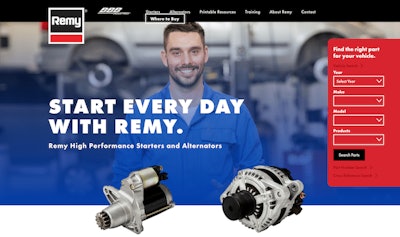 BBB Industries has launched a new website for Remy high-performance starters and alternators.
The website offers the industry's most comprehensive training and printable resources available for starters and alternators, the company says.
"We are very excited to introduce the new Remy website. It is designed to deliver rich content and a dynamic user experience, intended to help counterpersons, technicians, and DIY'ers locate the information they need quickly," says Matt Heater, director of marketing and product management, Rotating Electric, BBB Industries.