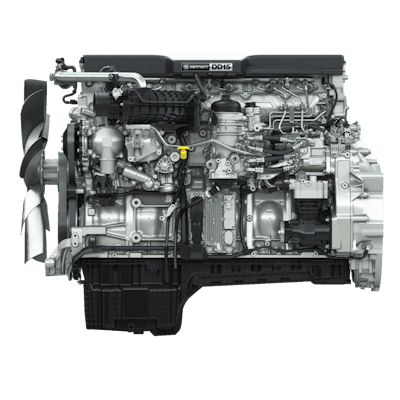 Detroit, maker heavy-duty engines and other parts, celebrated Wednesday the one millionth engine made at their plant in Redford, Michigan.
The plant makes DD13, DD15 and DD16 engines.
"Detroit has been building world-class, state-of-the-art engines with industry-leading technology for over 84 years," says Matt Pfaffenbach, head of operations. "The campus is home to 2,900 employees. Our work is built on a foundation of pride, hard work and innovation. We are extremely proud of this achievement and the advancements we bring to the industry."
Detroit provides engines for both highway and vocational customers. A subsidiary of Daimler Trucks North America, the company offers mid-range and heavy-duty diesel engines, ePowertrains, transmissions, axles, safety systems and connected vehicle services.