Understanding these risks is an important step in the battle to end tampering.
Tampering with a heavy-duty truck can bring down everyone involved. There is no reward available that makes it worth the risk, the EPA says.
Class 8 truck engines are immensely intricate pieces of equipment. They aren't designed to be altered.
"Today's engines are very complex machines with specific calibration requirements," says Brad Williamson, manager, engine and component marketing for Daimler Trucks North America (DTNA). "Modern engines with OE calibrations achieve better fuel economy and burn cleaner than older designs.  Manipulating these systems in any way can have a negative and costly impact on component life."
Savage says that's the type of information his task force is trying to distribute. The best way to eliminate tampering is to prove it's harmful.
HOW DID I GET HERE? Here's Part I of our special section on tampering.
And as today's fuel economy numbers indicate, new trucks operating with emission controls are still incredibly efficient. Trucks are running cleaner and longer than ever before, and emission systems are among the reasons for that. Tampering doesn't suddenly create the ultimate engine. It's an illegal action that improves one aspect of performance at the expense of everything else.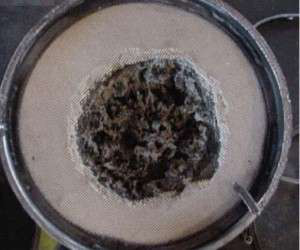 "[DTNA] engineers spend countless hours designing engines and their emissions control systems to meet customers' performance requirements while maintaining emissions compliance over a broad range of environments, operating conditions and vehicle applications," says Williamson. "Untrained technicians attempting to make modifications can upset this balance."
Tampering also can void manufacturer warranties and insurance agreements.
"Cummins warranty policy addresses failures caused by incorrect engine modifications," says Spencer Dell, on-highway marketing communications representative at Cummins.
For fleets operating a large amount of trucks, that should be a significant deterrent, says Greg Arscott, dealer principal and general manager at The Pete Store. "I don't know why you would jeopardize a vehicle like that," he says. "Any perceived benefit by the customer is really overshadowed by forfeiting the warranty coverage and reduced resale value."
Another obvious risk of tampering is non-compliance. A vehicle that's been tampered with won't meet EPA not-to-exceed (NTE) emission standards when tested.
Admittedly a truck lacking a DEF nozzle probably won't be tested in the first place, but the point remains — even when tampering isn't visible to the naked eye, its impact remains clear in testing.
Please CLICK HERE for Part IV of our investigative report on emission tampering in the heavy-duty marketplace — punishments for tampering in today's marketplace.